What is the chicken manure pelleting equipment?
As the name suggests, chicken manure pelleting equipment is the machine that manufactures chicken fertilizer pellets. It is a part of organic fertilizer granulators, which process the fermented chicken manure waste into organic granular fertilizer. Here, we feel like attracting your eyes on Shunxin chicken manure granulators that could adopt all kinds of chicken manure pellets formulas. What's more, the processed naturally chicken manure pellet litter fertilizer contains rich nitrogen, phosphorus, potassium, organic matter, amino acid, protein that is better to the farmland. Shunxin chicken fertilizer granular making machines meet all the demands about pelletizing chicken manure.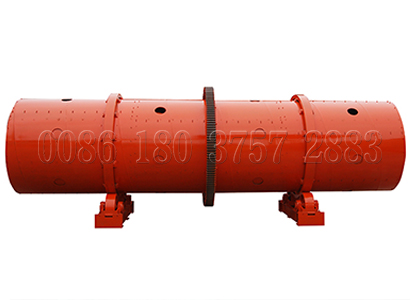 Chicken Manure Pelleting Equipment
Model: SXZGZ-1560
Power: 11kw
Diameter: 1500mm
Installation Angel: 2°-5°
Rotary Speed: 17.5(r/min)
Capacity: 3-5t/h
How to make chicken manure waste into high nutrient organic fertilizer pellets?
If you want to make chicken manure fertilizer granules, it is indispensable of the chicken manure pelleting equipment. In a general way, the whole flows of making organic granular fertilizer contains many steps. Now, the following are four processes in the previous production:
Composting
At the beginning, the new or dry chicken manure needs composting. That is because the urate in the nutrients of chicken manure can not be absorbed directly by crops. Furthermore, the CO2 released will do bad to the root of crops, when the urate nutrient is decomposed in the soil. Therefore, after fully fermented, the chicken manure will be more effect. Shunxin compost turners could help your chicken fertilizer ferment and decompose quickly.
Crushing
Secondly, the next process is chicken manure crushing. Before materials crushing, you should pay attention to the moisture of chicken manure. If the moisture is very high, there needs a dewatering machine. On the contrary, if the moisture of chicken fertilizer is around 50%, Shunxin new type vertical crusher and semi-wet material crusher are the best crush machine for your chicken manure pellets fertilizer production line.
Mixing
Thirdly, it is the fertilizer mixing process. In order to make sure that the best proportion of all kind of organic substances, you might need a mixer to mix the powder chicken manure evenly. Our disc mixer is specially used for organic fertilizer.
Granulating
Fourthly, there is the procedure of manufacturing chicken manure granular fertilizer. when the materials finish the above three process, the pretreated powder chicken manure fertilizer will be taken into the granule manufacturing machines. Then the granulator will process the chicken materials into fertilizer pellets. Shunxin has various pelletizers for your reference.
Of course, the granulating process is not the last procedure. Except for the above steps, the finished fertilizer granule will go through the drying, cooling, screening, coating and packing. By far, you must know that it is vital to choose a proper granulator for your set of chicken manure processing line. So please continue to read the following contents that are more detailed information about the chicken manure pelleting equipment.
Shunxin three types chicken manure pelleting equipment for sale
For meeting all the demands of making chicken fertilizer granule, Shunxin designs three pellet making equipment as follows:
New type organic fertilizer granulator
The wet type stirring granulator makes fully use of high rotary mechanical agitation force and the resulting aerodynamic force to produce the powder chicken fertilizer continuously achieve the process of mixing, granulating, balling and densification in the machine.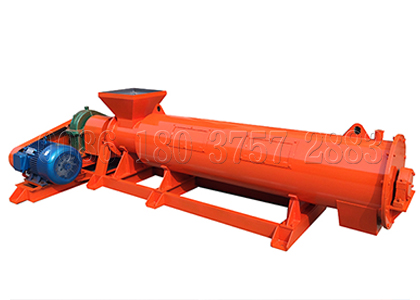 New Type Organic Fertilizer Granulator
Model: SXJZ-600
Installation Angle: 2°-2.5°
Capacity: 1-1.5t/h
Total Power: 37kw
Dimension: 4100*1600*1150
Application: making organic pellet fertilizers
Rotary drum churning granulator
Shunxin Heavy Industry newly develops a pelleting machine named rotary drum churning granulating equipment. It can make the chicken manure into a specific shape. Although the working principle is similar to the new type organic fertilizer granulation facility, this machine combinates the rotary drum granulation and the churning granulation. That is to say rotary drum churning pelletizer will make the chicken manure granule has more higher ball rate and beautiful.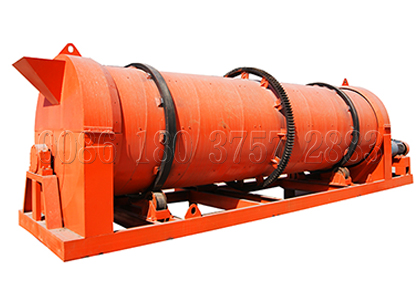 Rotary Drum Churning Granulator
Model: SXJZ-1660
Installation Angle: 2°-2.5°
Capacity: 5-8t/h
Total Power: 45+15kw
Shape Size: 7500*2200*2250
Disc granulator
Pan pellet making mill also known as the ball plate adopts the whole circular arc structure. It has three discharging ports, which is convenient for discontinuous production, greatly reducing the labor intensity and improving the labor efficiency. What's more, the plate bottom is strengthened by a plurality steel plates, which is durable and never deformed.
The above three chicken manure pelletizers have a wide of models, and the function configuration is uneven. If you want to know more about them, please do not hesitate to contact us.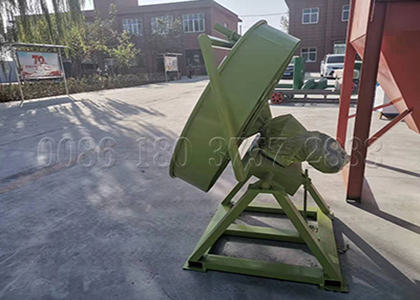 Disk Granulator
Model: SXYZ-1200
Edge Height: 250mm
Rotary Speed: 21(r/min)
Capacity: 0.3-0.5t/h
Total Power: 1.5kw
Dimension: 1200*14700*800(mm)
Chicken manure granulator machine prices
When it comes to the price, there is no doubt that it is the most concerned issue for all buyers. Here you will enjoy the competitive price from Shunxin Heavy Industry. All the chicken manure pelleting equipment are produced by our company, so Shunxin's quotation is factory price. At the meantime, the machines adopt the advanced technology. And we could make sure that our chicken manure pelleting equipment is highly quality. But, the price is not constant and will vary with the different types chicken manure pelletizer. No matter which one you plan to purchase, Shunxin will give you the reasonable price.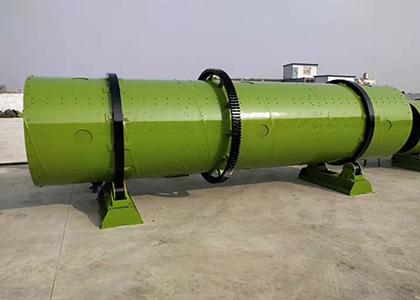 Chicken Manure Pellet Machine
Model: SXZGZ-1240
Power: 5.5kw
Diameter: 1200mm
Installation Angel: 2°-5°
Rotary Speed: 17(r/min)
Capacity: 1-3t/h
Eight reasons why our customers choose Shunxin's chicken manure pelleting equipment
Rich manufacturing experience. Shunxin was founded in 1987 and has been engaging in processing fertilizer equipment for 30 years.
More choices. Shunxin's three types granulators has 20 different models and configurations, which can meet all your requirements.
Wide applications. Shunxin fertilizer pelleting machines can widely apply to all kinds of raw materials. Someday, if you want to produce cow dung pellet fertilizer or other organic granule fertilizers, it has complete ability to manufacture fertilizers.
Highly quality. Shunxin has professional engineer team and use the best steel to produce granule making facilities.
High granulating rate. Shunxin's fertilizer pellet machine could reach the ball ratio more than 90%
Good service. Shunxin is famous with responsibility and integrity. And all our clients are always admire Shunxin's good service.
Smooth operation. With reasonable design and compact structure, Shunxin pelletizer is easy and convenient to operate.
Saving energy. Shunxin uses the electric as the main force of the granulating machine, not gas.
Some useful advice from Shunxin for maintenance of chicken manure granulation machines
In order to help fertilizer pelleting equipment have a long service life, Shunxin's experts summarize several suggestions for customers as follows:
Master the operational approach. When you first operate the granulating facility, please follow the instructions.
After a day work, you should clean the inner side of granulators in time, avoiding the residue block the machine.
It is necessary that the machine need checking regularly, which can prevent the potential troubles.