What is fertilizer crusher made by Shunxin Heavy Industry for your fertilizer processing?
Fertilizer crusher is an important machine in fertilizer production line. In general, it refers to the machine that pulverizes your raw materials into fine powder. At present, Shunxin designs seven types fertilizer crush machine. They are new type vertical crusher, semi-wet material crusher, urea crusher, cage crusher, chain crusher, hammer crusher and straw crusher. You can use them to quickly crush chicken manure, humic acid, cow dung, urea, straw, food waste, sludge, etc. What's more, Shunxin semi-wet crushing machine is dedicated for high moisture raw materials. That is to say, your fertilizer material can contain 25% to 50% moisture. Besides, based on mare than 30 year's production experience, Shunxin has a more comprehensive understanding of customer needs. Therefore, if you have any question or demand to fertilizer crush machine, please feel free to contact us in time.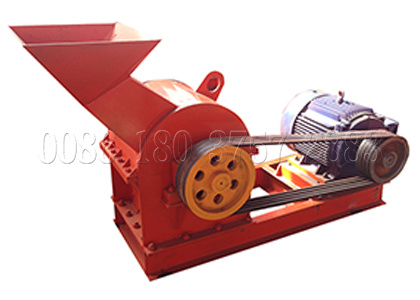 Which one is the best choice for you about the 4 different high quality fertilizer crusher from Shunxin
Just now, you have learned that Shunxin manufactures 7 different machines for crushing your organic materials. Furthermore, there is a little difference among these fertilizer crushing machines. There Shunxin engineer will show you the detailed information about our fertilizer pulverizer machines.
Shunxin Heavy Industry crush machine: Applied to high moisture fertilizer materials
Shunxin can provide you two kinds of crushers for processing high moisture materials. That is new type vertical crusher and semi-wet material crusher.
Long service life new type vertical crusher
It is a newly one designed by Shunxin engineer, which is a kind of adjustable crusher machine. Moreover, there is no screen cloth. Usually, new type vertical crusher is widely used in organic fertilizer production. Besides, the crushing blade adopts special material, which promises its service life is triple times more than other crush machines. What's more, the largest production capacity is 8-15/th. So, assembled our vertical crusher, your crushing efficiency will have a great improvement.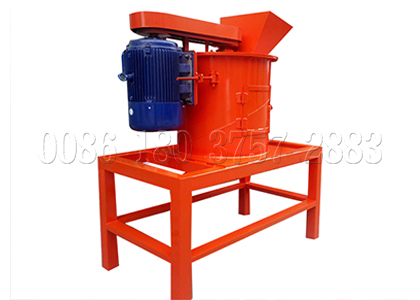 New Type Vertical Fertilizer Crusher
Model: SXFLF-1000
Power: 37kw
Dimensions: 1800*1200*2500
InLet Size(mm): 650*450
Capacity: 8-15t/h
Color: red (can be customized)
Three great features of Shunxin new type vertical rock breaker for you
Strong application, especially for high moisture material. Furthermore, there is not easy to block.
Long service life. As you have learned, it has the longest service life among Shunxin 7 crushing machines.
High crushing efficiency and easy to replace the wearing parts.
Wide application semi-wet material fertilizer crusher
Shunxin semi-wet material crusher is popular in bio organic compost fertilizer, cow manure fertilizer production. Furthermore, it is perfectly available for MSW compost, grass mud carbon, rural straw waste, industrial organic waste. Lastly, if you have a large livestock or poultry farm, our semi-wet crush machine could help you efficiently processing your manure droppings. Besides, due to its capacity is relatively smaller than vertical crusher, you can use it for your mini organic fertilizer production line.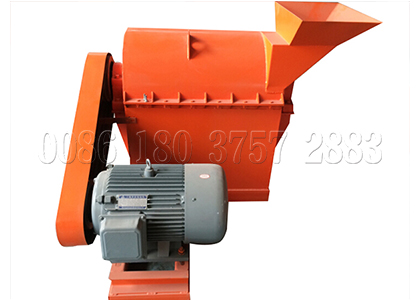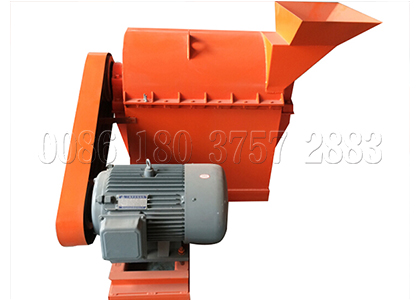 Semi-wet material crusher
Model: SXSF-40
Power: 22kw
Dimensions: 1200*1350*900
InLet Size(mm): 400*240
Capacity: 1-1.5t/h
Crushing Granularity(mesh):50
Color: red (can be customized)
Crush machine: Dedicated for compound fertilizer materials
There is also two types fertilizer crusher, which helps you to manufacture high-quality compound fertilizer. One is urea crusher and another is cage crusher. Both of them are necessary machines for compound fertilizer, like npk compound fertilizer making.
Commonly speaking, Shunxin cage crusher is a medium -sized horizontal cage bars crush machine. It adopts the principle of impact breaking. The cage bars within inside and outside rotates in opposite direction with high speed. Therefore, the compound materials will be crushed by the impact of the cage bar when through the two sets of cages. Shunxin designed two models for you: SXLSF-600 and SXLSF-800. If you want to know more messages about this fertilizer crusher, please contact us now!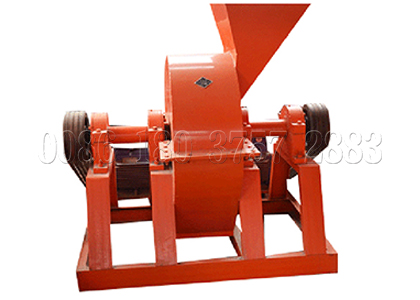 Cage crusher for organic fertilizer
Model: SXLSF-800
Power: 15*2kw
Dimensions: 1500*1400*1500
InLet Size(mm): 300*250
Capacity: 6-10 t/h
Application: Compound fertilizer materials
As the name suggests, it is especially for urea fertilizer production. Urea crusher mainly uses the grinding and cutting of the gap between the roller and the concave plate. The clearance size determines the degree of material crushing. What' more, the drum speed and diameter can be adjustable. Furthermore, you can control the production volume by adjusting the feeding port.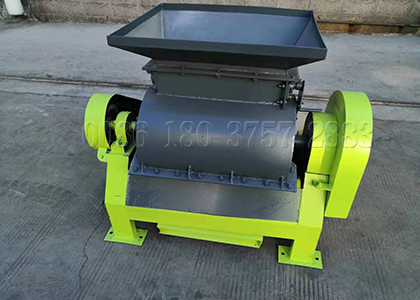 Advanced urea crusher for compound fertilizer
Model: SXU-600
Power: 4-18.5kw
Motor Speed: 1200(r/min)
Overall Size: 1800*110*1160
Weight: 1100kg
The above 4 fertilizer crushing machine is the most common type among fertilizer crushing equipment. If you have interest in Shunxin facilities, please do not hesitate to contact us at any time.
Shunxin straw crushing machine for making compost for sale
Do you have a big farm? Do you still worry about how to process the large amount of straw after harvest? If you are now in this condition, Shunxin could provide fertilizer machine for you to make your own fertilizer. Our straw crusher can perfectly crush your straw into fine powder. Then you can compost straw powder into fertilizer which provides great fertility for the growth of your crops. In addition, our crusher will not occupy your large space and it is simple to operation. The most important is that there is no dust pollution, which is environmental very much.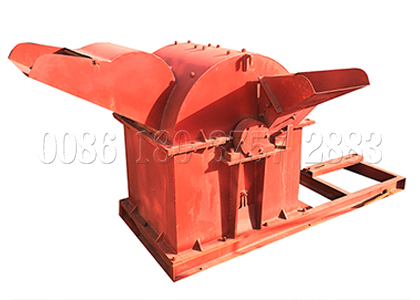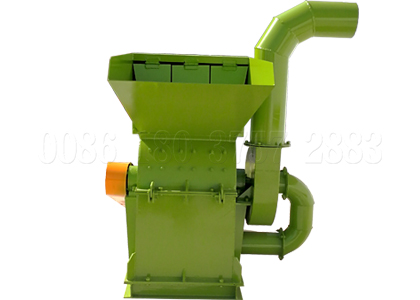 What is npk crusher manufactured by Shunxin Heavy Industry?
Npk crusher belongs to compound fertilizer crusher, which is famous in compound fertilizer production line. Therefore, it refers to the cage crusher. Whether you want to make npk compound powder fertilizer or npk compound granule fertilizer, the cage crushing facility is necessary. For manufacturing npk compound fertilizer, you firstly should assemble a fine pulverizer to crush the n, p, k and other matching materials into fine powder. Then, you can go on to the npk powder fertilizer screening process or npk fertilizer granulating process.
How many times you need to use fertilizer crusher during cow dung fertilizer production line?
Generally, there are totally two times that you may use cow crushing machine in a complete cow manure fertilizer production line. The first time is before cow dung materials fermentation. Then the second time is before cow manure fertilizer mixing process. On the one hand, you should firstly crush the cow dung lump into powder for meeting requirements of materials fermentation. Also, it is convenient for composting machine to turn the crushed cow manure. Next, you should crush the fermented cow dung again before mixing the fertilizer powder evenly. That is make the preparation for making good fertilizer pellets. So, it is necessary for you to assemble a crusher in fertilizer plants. If you have and demand for fertilizer crusher, welcome to contact us in time.
Whether you are interest in the above fertilizer crushing equipment, please contact us now. Then our sales manager will give you the latest information for your reference.