Generally speaking, compound manure production line refers to process several materials into a kind of compound fertilizer. One compound fertilizer production line is to mixe two or three elements of N, P, K, to make inorganic compound fertilizer. The another compound manufacturing line is to blend two or three organic fertilizer into a kind of organic compound fertilizer. The both two types of chemical fertilizer production line can make granular compound fertilizer and the power compound fertilizer.
What's more, you can use Shunxin compound fertilizer making machine to process urea, dap, mkp, sop, etc. No matter which lines you want to purchase, Shunxin can provide a complete production equipment. In addition, the company provides customized products. That is to say, our engineers will design a sample according to your requirements. If you have interest, please let us know in time. Our sales manager will give you the latest information for your reference.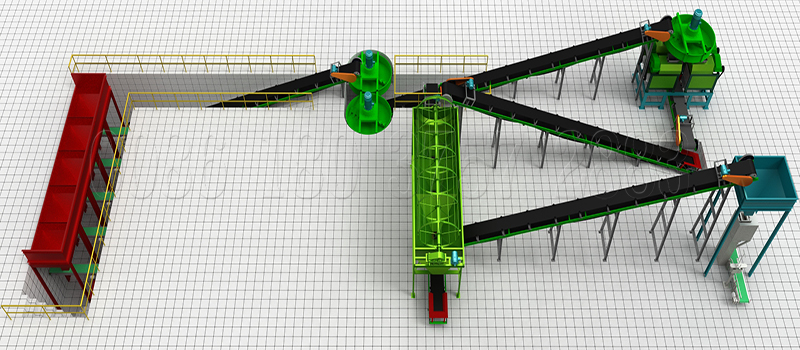 How many types you can choose from Shunxin compound fertilizer production line
Generally speaking, compound fertilizer production line includes the following three categories according to the different manufacturing process.
Bulk blending fertilizer production line
BB fertilizer production line mixes several straight fertilizer into a kind of chemical fertilizer on the basis of proportion. BB fertilizer mainly contains three elements of N, P, K, which can also add some trace elements like C and M. There you should pay attention to the proportion of all types raw materials.
NPK compound fertilizer production line
Shunxin npk compound fertilizer production process can efficiently process your n, p, k, into compound fertilizer. Similar to other fertilizer production lines, you can make powder npk or compound fertilizer.
DAP fertilizer manufacturing line
Dap is the abbreviation of diammonium phosphate which is the main raw materials of dap fertilizer production process. Like map, sop, and urea fertilizer, dap fertilizer manufacturing process is a kind of compound fertilizer production line. Therefore, if you want to convert solid dap fertilizer into granular dap fertilizer or powder dap fertilizer, Shunxin could provide you whole set of machines.
Whole set of machines provided by Shunxin for compound fertilizer production line
As you see, Shunxin is the leader of fertilizer equipment industry in china. Over the past many years, we have been engaging in manufacturing the fertilizer production line. At present, there are many different machineries for the compound fertilizer production line.
Machines for pellet compound fertilizer
To establish a complete compound pellet production line, you need the fertilizer conveyor, dynamic automatic batching machine, fertilizer mixer, fertilizer granulation equipment, screening machine, fertilizer dryer and cooler, rotary coating machine and automatic packing scale. Here, you should notice the difference of granulators.
Machines for powdery compound fertilizer
If you are going to start a powdery compound manure making line, the manufacturing equipment is less than compound pellet production line. The equipment you need is batching machine, fertilizer crusher, fertilizer mixing machine and bagging machine.
In summary, all the facilities mentioned above are highly automatic. Therefore, you could reduce the number of labors. In addition, Shunxin's fertilizer making machine is easy to operate. And our products have the features of reasonable design and long service life. Now, our machines are widely recognized by the compound fertilizer manufacturers. What's more, all the machines are especially developed by our company for fertilizer production. And they can process many raw materials, like straw, livestock manure, and industrial wastes.
What are the compound fertilizer manufacturing processes on the basis of compound fertilizer production line?
Different from other fertilizers, the compound fertilizer is beginning from the mixing. the most common mixer is the BB fertilizer mixer. It over comes the mixtures chromatography and distributaries phenomena caused by different proportion of raw materials and partial size, thus improving the accuracy of the dosing. BB fertilizer mixer has the characteristics of high precision, high speed and long life. Therefore, it is the ideal choice for bulk blending fertilizer producer.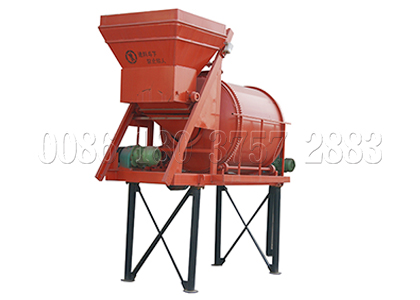 BB Fertilizer Mixer
Model: SXBM-1525
Power: 5.5kw
Lift Power: 1.5kw
Capacity: 5-10t/h
Application: mixing pellet fertilizers
Rotary drum granulator is one of the key equipment in the compound fertilizer production industry. It can make material to a specific shape. And it employs the working principle of wet type granulation. That is through a certain amount of water or steam, the base fertilizer will fully react in chemical way in the cylinder body. Then under certain liquid conditions, the rotating motion of the cylinder is used to make the materials particles together into balls.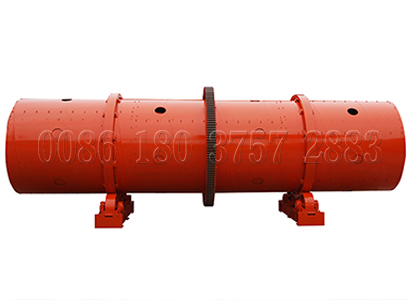 Fertilizer Rotary Drum Granulator
Model: SXZGZ-1240
Power: 5.5kw
Diameter: 1200mm
Installation Angel: 2°-5°
Rotary Speed: 17(r/min)
Capacity: 1-3t/h
After drying and cooling, the fertilizer need screening. Therefore, the screening machine is to distinguish the qualified fertilizer products and unqualified finished fertilizer. The qualified fertilizer products enter into the next procedure. However, the defective manure products return to the first procedure once more. At present, most fertilizer production manufacturers use the rotary screening machine. Its screening capacity is 1t/h-20t/h without loud noise.
This is the last process, which is to pack the fertilizer into a bag. At present, the automatic fertilizer packing machine is usually the choice of our customers. There are two kind: the single bucket and double bucket. They are both automatic and energy efficient. You can choose a better one of them according to your total capacity.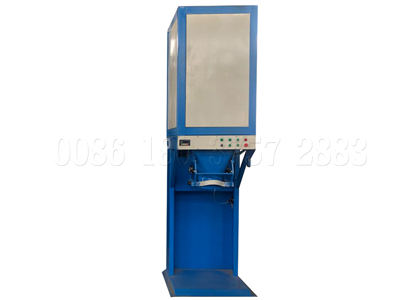 Single Packing Machine
Model: SXH-A60
Function: packing and weighing materials
Weight: 600kg
Voltage: 380v
Packing Speed: 3-4bags/min
Degree of Automation: fully automatic
About all the machines mentioned above, we can supply for you. And in addition to those main equipment, we also produce some auxiliary equipment, such as: fertilizer conveyor, cyclone dust collector, water curtain dust collector, batching machine, and coating machine. If you have any need, welcome to contact us anytime.
Reasons for you to make an investment to the blended compound fertilizer processing line
Blended compound fertilizer is mixed by more than two single fertilizers. And it blends a series of compound fertilizers by mechanical processing. Recently, the blended compound fertilizer occupy more and more proportion of compound fertilizer. Compared with the traditional compound fertilizer, BB fertilizer has the features of low cost, high nutrient concentration and flexibly changing the nutrient proportion. Now with the development of BB compound fertilizer, the equipment production industry for the fertilizer industry is flourish.
According to the different shape, there are the powder BB compound fertilizer production line and the pellet BB compound fertilizer production line for your reference. The powder BB compound fertilizer production line refers to mix different single fertilizer and crush them into the powder fertilizer. the manufacturing process are mixing, crushing, screening and packing. The pellet blended compound fertilizer production line is to make single fertilizer maintain a certain granularity of 1-4mm, then mixing them into pellet blended compound fertilizer.