Cow manure fertilizer pellet machine is a kind of equipment that is to process cow dung into pellet fertilizer. Shunxin has developed three kinds of granulating machine for making cow manure granule fertilizer, such as: the new type organic cow dung fertilizer granulator, the rotary drum churning cow dung granulator and the disk cow manure granulator. These three types fertilizer pellet making equipment has totally different configuration, models and working principles. Here, Shunxin Heavy Industry will state the detailed information about the three cow dung making machines.
Three types cow manure fertilizer pellet machine manufactured by Shunxin Heavy Industry for sale
New type cow dung organic fertilizer granulator
New type organic fertilizer pelletizer also called the wet type stirring granulator, which is especially dedicated for the organic fertilizer production line. It is widely applied to all kinds of organic substances with the moisture of 20% to 40%. There are four different configurations of new type cow dung organic fertilizer granulators in Shunxin Heavy Industry. And its granulation rate is up to more than 90%. As for the capacity, new type cow dung organic fertilizer pelletizer ranges from 1t/h to 8t/h. what' more, after materials fermentation, it can directly produce granule without drying process. If you want to start a small or medium cow dung pellet production line, it is an ideal choice.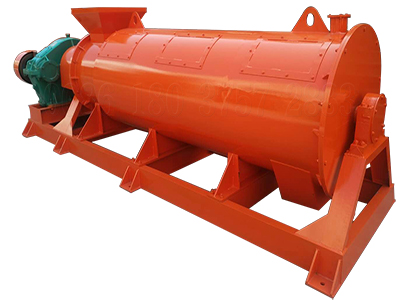 New Type Cow Dung Fertilizer Pellet Machine
Model: SXJZ-1000
Installation Angle: 2°-2.5°
Capacity: 2-4t/h
Total Power: 75kw
Dimension: 4700*2350*1600mm
Application: making organic pellet fertilizers
Rotary drum churning cow dung granulator
It is a kind of molding machine, which can make the materials into a specific shape. Because the rotary drum churning granulating equipment is newly developed by Shunxin. At present, there is only one model with the capacity of 5t/h to 8t/h. However, it combines the function of rotary drum and stirring, which makes the cow manure granule has higher ball rate and more beautiful. We use the high-quality steel plate to making the machine body, and it can be used for a long time. Although we have one type of this machine, Shunxin experts provides customized products to meet your demands. Thence, it is widely popular with the market. If you are interest in the facility, please feel free to contact us.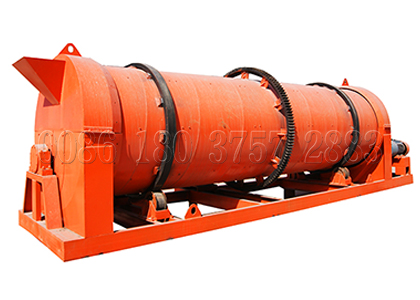 Rotary Drum Churning Cow Manure Fertilizer Pellet Machine
Model: SXZJZ-1660
Power: 345+15kw
Installation Angel: 2°-2.5°
Capacity: 5-8 t/h
Disc cow dung granulator
Disc cow dung granulator adopts the whole circle arc structure. And the plate bottom is strengthened by a plurality of radiant steel, which is durable and improve the service life of the equipment. From a design perspective, you will see three discharging ports that is convenient for discontinuous production. The design greatly reduces the labor intensity. When it comes to the capacity, it varies with the different configurations. The largest model is 6 tons per hour and the smallest one is only 0.02 ton per hour. Shunxin classifies 12 kinds of cow manure disk granulation equipment. Furthermore, all the pelleting rate is over 93%. Generally speaking, it is the favorite cow dung cake machine to the small cow dung pellet fertilizer plants.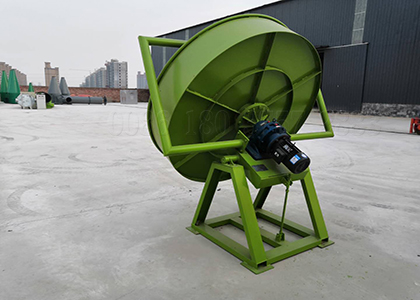 Disc Cow Dung Granulator
Model: SXYZ-1200
Edge Height: 250mm
Rotary Speed: 21(r/min)
Capacity: 0.3-0.5t/h
Total Power: 1.5kw
Dimension: 1200*14700*800mm
Cow dung fertilizer working process with Shunxin cow manure fertilizer pellet machine
As for the above three cow manure fertilizer pellet machines, they have the same working principle. That is under wet type granulation our cow dung fertilizer pellet machine uses centrifugal force to make fertilizer granule. There is the working process as follows:
At the beginning, you should have a conveyor to transmit the raw materials to the inner of granulator.
And then under the centrifugal force action, cow dung fine powder materials continuously achieve the process of mixing, granulating, balling and densification in the machine.
However, here is a few differences in the three pellets equipment. The disc pelletizer needs some binding agent in the granulating process. If it is the rotary drum churning granulator, a certain amount water or steam is enough. After fermentation, the new type organic fertilizer pelleting facility could directly granulate without any added substance. So, the new type organic fertilizer granulator is the most environmental among these machines.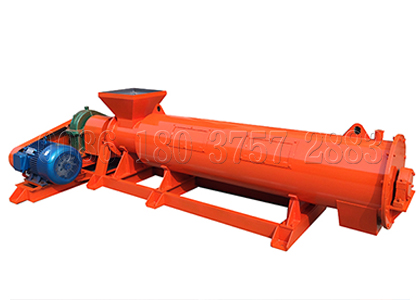 Cow Manure Fertilizer Pellet Machine
Model: SXJZ-1500
Installation Angle: 2°-2.5°
Capacity: 6-8t/h
Total Power: 110kw
Dimension: 5500*2800*2000mm
Application: making organic pellet fertilizers
Shunxin cow manure fertilizer pellet machine promising market
With rich experience in manufacturing fertilizer facility, Shunxin Heavy Industry is the leader in fertilizer equipment industry. In the past few decades, you can see Shunxin's products in the whole China. And in the meantime, with the trend of world trade, Shunxin began to expand the market in overseas. Now you may see all kinds of fertilizer equipment made by Shunxin in Asian, Africa, Europe and so on. Recently, we not only expand domestic market, but also try our best to operate the abroad market. We hope to provide the first-class fertilizer machines to all the clients in all over the world. Therefore, our high- quality cow manure fertilizer pellet machine has a bright future.
Affordable price cow manure fertilizer pellet machine from Shunxin Heavy Industry
When speaking of the price, it is the most important point to the investors. It is certain that all of fertilizer manufacturers want to spend least money on the best products. To be honest, it is totally affordable of these granulator price provided by Shunxin. And our price is very competitive among the peer market.
Firstly, our company was founded in 1987 and has been engaging in making fertilizer equipment for thirty years. That is to say you could get a higher- quality pelletizer in the same price.
Secondly, Shunxin has established a professional business team and our sales man will contact personally customers without third party, so there is no price spread. Thirdly, we have our own processing factory and our engineers concentrate on improving the technology of the granulators and design the highest quality products for customers.
Of course, the price will must differ in models and configuration. But, all the products you get from Shunxin Heavy Industry is factory price.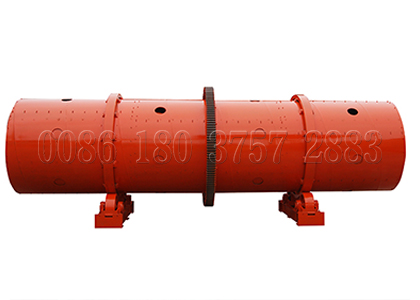 Cow Dung Rotary Drum Granulator
Model: SXZGZ-1870
Power: 15kw
Diameter: 1800mm
Installation Angel: 2°-5°
Rotary Speed: 11.5(r/min)
Capacity: 5-8t/h
Shunxin expert's proposal to how to choose the suitable cow manure fertilizer pellet machine
After having known about the above three granulators, you may enter into a condition that which one you should choose for your fertilizer plant. When you make decision, there are many factors you should take account. Here, our engineers will give some proposals for you as follows:
Firstly, these fertilizer granulators differ in capacity, and it is important to confirm how much scale of the fertilizer production line you plan to assemble.
Secondly, each type granule processing machine employs different moisture raw materials, so the moisture of the cow dung powder is also a factor to be consideration.
Thirdly, pay attention to the degree of the cow manure crushing. For example, the new type organic fertilizer granulator adopts to the cow dung powder in 50 mesh.
Fourthly, the corollary equipment you have purchased needs considering. If the pelletizer does not match with other machines, it can't play its role. That will be a waste for you.
Fifthly, take the working principle into account. The three types equipment differ in working process and you could make a research to see which one is suitable to the cow dung fertilizer manufacturing line.