What Is The NPK Compound Fertilizer Granulation Equipment?
The NPK compound fertilizer granulator means that make the npk powder compound fertilizer into npk granule compound fertilizer. It is usually applied to npk compound fertilizer production line. Moreover, it is also suitable for compound fertilizer production line. NPK compound fertilizer refers to the mixture of nitrogen, phosphorus, potassium, which could provide more nutrients to the farmland than the straight fertilizer. In recent years, the NPK compound granule fertilizer occupies certain share in the market. The emergence of granulators pushes the npk blended pellet fertilizer into the large-scale mechanized production. Shunxin has developed the double roller extrusion granulator, pan granulator and rotary drum granulator, for your npk fertilizer production. All the three fertilizer pelletizers could perfectly meet your granulating requirements.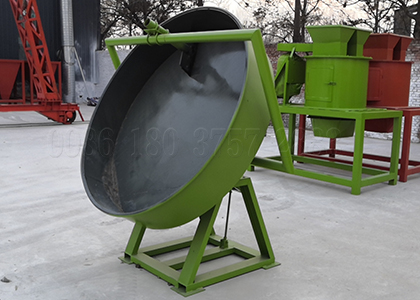 Mini disc npk compound fertilizer granulation equipment
Model: SXYZ-1200(support customized)
Edge Height: 250 mm
Rotary Speed: 21(r/min)
Capacity: 0.3-0.5t/h
Total Power: 1.5kw
Dimension: 1200*1470*1700mm
Three Highly Efficient Shunxin NPK Compound Fertilizer Granulator For Sale
All the three granulators made by Shunxin is reasonable design, high efficiency and smooth operation. In addition, all Shunxin pelleting machines could reach over 90% granulating rate. The following detailed information about the three npk compound fertilizer granulation machine for your reference.
NPK Compound Fertilizer Double Roller Extrusion Granulator For Sale In Shunxin Fertilizer Machinery
Double roller extrusion granulator is the key equipment for npk compound fertilizer granulation and it is the pellet making machine that uses dry type granulation. That is to say, without drying, our double roller extrusion granulator could roll and form the mixed raw materials in one time at a room temperature. In addition to, the shape and size of ball socket on the roller sheet can be customized by customer's requirements. Shunxin Heavy Industry supplies four models of double roller extrusion pelletizer, which could employ in producing high, medium, and low concentration of NPK compound granule fertilizer production.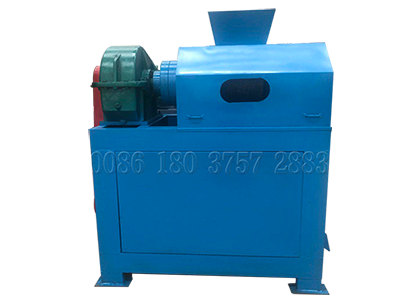 Double Roller Extrusion Granulator
Model: SXJZ-1T
Power: 11-15kw
Granule Diameter: 3-10mm
Roller Sheet Size: 150*220mm
Dimension: 1450*800*1450mm
Color: green(can be customized)
Npk Compound Manure Rotary Drum Granulator For Sale
Generally speaking, it is the first choice for the large-scale NPK compound pellet fertilizer factory, which can produce 30 tons NPK granule fertilizer per hour. What's more, it is applicable for organic fertilizer production line. In the meantime, there is the relatively small configurations machines. To sum up, there are five different models and the capacity ranges from 1t/h to 30 t/h. whatever scales the granule equipment you want, Shunxin will manufacture it for you.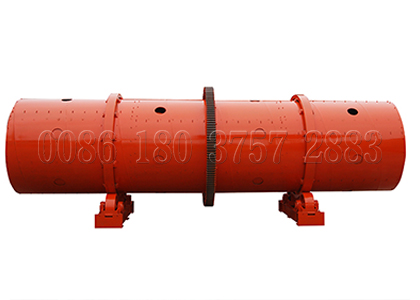 Rotating granulator for npk production
Model: SXZGZ-3210
Power: 37kw
Diameter: 3200
Installation Angel: 2°-5°
Rotary Speed: 9.5(r/min)
Capacity: 15-30
NPK Blended Fertilizer Pan Granulator For Sale
Except for making organic pellet fertilizer, the pan NPK compound fertilizer granulator is able to widely apply in granule fertilizer making line, especially in NPK pellet compound fertilizer manufacturing line. It has three discharging ports, which is greatly reduce the labor intensity and improve the labor efficiency. Compared with the other two types granulator, disc pellet producing facility has the highest ball rate. But, the capacity is smaller than the double roller extrusion granulator and the rotary drum granule making mill.
Shunxin produces 12 kinds of disk pelletizers. They can meet all requirements of mini NPK compound particles fertilizer plant. Besides, the mini pan granulating machine is also popular to small scale organic fertilizer production line. If you want a larger capacity pan granulator, Shunxin can support the customized product.
If you want to know more information about the NPK compound fertilizer granulator or other corollary equipment, please feel free to contact us anytime.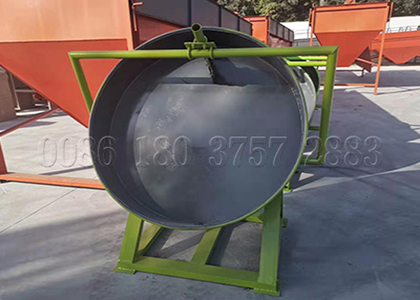 NPK Disc Granulator
Model: SXYZ-2800
Edge Height: 450mm
Rotary Speed: 14(r/min)
Capacity: 2-3t/h
Total Power: 11kw
Dimension: 3200*2200*3000mm
How To Make NPK Granules With Shunxin's NPK Compound Fertilizer Granulator?
There are two kinds of granulation technologies to make NPK compound manure fertilizer. One is the dry type granulation and the another is wet type granulation. Now Shunxin respectively show the details for you.
At the beginning, let's talk about the double roller extrusion granulator, which is the key machine in dry type granulation. After the raw materials finish the crushing process and mixing process, fertilizer conveyor machine will transport the mixed fine npk compound powder fertilizer to the inside of granulator. Then under the action of extrusion pressure, the powder fertilizer is rolled into granule.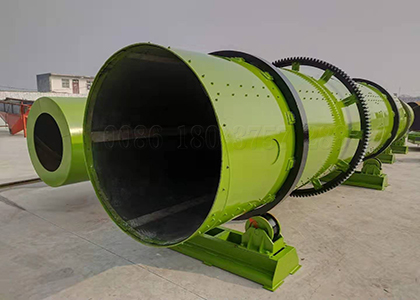 NPK Rotary Drum Granulator
Model: SXZGZ-1560
Power: 11kw
Diameter: 1500mm
Installation Angel: 2°-5°
Rotary Speed: 17.5(r/min)
Capacity: 3-5t/h
When it comes to the wet type granulation, probably the most you hear is pan pelletizer and rotary drum granulator. Before granulating, the procedures are similar to dry type granulation. That is fermentation process, crushing process and mixing process. Then, different from granulating process, you should add some water or additive to the mixed powder manure. Then based on the centrifugal force, the NPK powder materials will be made into pellet.
How much does the Shunxin NPK compound fertilizer granulator cost you?
Before investment, it is no doubt that cost is the most careful problem for the investors. For example, if you choose the double roller extrusion granulator, it relatively cost you less. Because you won't buy fertilizer drying machine and cooling facility for your npk granule production line.
As for the disc pelletizer, you can use it in making organic fertilizer granular and compound fertilizer granular. So, if you choose this one, it means that the cost is certain. But, you can use it to make granular fertilizer like food waste fertilizer production, vermicompost fertilizer making, cow dung fertilizer processing, etc.
Compared with other two pelletizers, the rotary drum granulator might be more expensive because it has a larger capacity. If you now don't have enough funds, Shunxin experts recommend the double roller extrusion granule making equipment. It not only assembles in the production line. What's more, you can only purchase a double roller extrusion granulating facility to produce NPK granular fertilizer.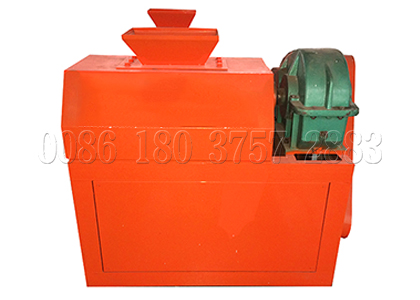 New type double roller extrusion granulator for npk production
Model: SXJZ-IT
Power: 15kw
Roller Sheet Size: 137 * 200 mm
Feeding Materials Size: 370 * 350 mm
Capacity: 0.8-1.2 t/h(can be customized)
Dimensions: 1100 * 630 *1470
Broad Market With Shunxin NPK Compound Fertilizer Granulator
Shunxin Heavy Industry is a leader in the fertilizer equipment industry. With rich production experience, our high-quality npk manure pellet mill is very popular with npk granule fertilizer manufacturers all over China. Especially, Shunxin cooperates with many fertilizer plants all the time in Henan province, Qinghai province, Shandong province and so on. However, Shunxin doesn't stop here and we hope to supply our products for all manure makers around the whole global.
Over several year's development,the company granulation equipment is widely accepted in the abroad market. What's more, we have established fine business relations with some npk compound fertilizer plants in Asia, Africa, America, etc. And on 6th September 2018, Shunxin got a client from Ukrainian who purchases four double roller extrusion granulators for the NPK compound pellet manure manufacturing line. At present, Shunxin has produced all kinds of equipment, which could meet the requirements of different types customers.