Generally speaking, small scale organic fertilizer production line is a kind of organic fertilizer manufacturing line. Compared with the large-scale organic manure production line, it occupies less space and spends less money. Thus, it is widely applied to the small fertilizer production plant. To be honest, the small-scale organic manure manufacturing line is also used to process fermented organic matters and produces all kinds of organic fertilizer.
Shunxin could provide complete small production line machines for the powder fertilizer manufacturing plant and the granular fertilizer making factory. However, the granular production line is more complexity than powder making line. The capacity is usually between 1t/h and 4t/h. What's more, Shunxin supports customized products. So, if you have interest, please contact us in your free time.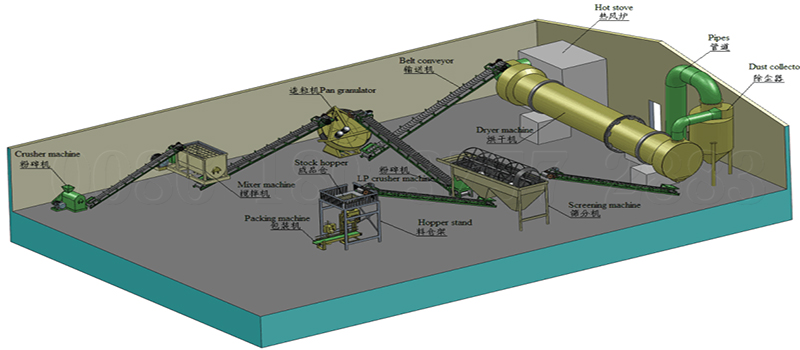 How to prepare small organic manure plant?
Starting an organic fertilizer factory, you should know what equipment do you need. And for your small scale organic fertilizer producing requirements, there are also small fertilizer production line for you to choose. These equipment can help you produce organic fertilizer at low cost.
Solid-liquid separator machine for organic waste dewatering
Fertilizer solid-liquid separator machine is a kind of dewatering equipment. Hence, it can effectively remove the moisture from the wet materials. If your raw materials has suitable moisture content for composting, you do not need to equip with this machine.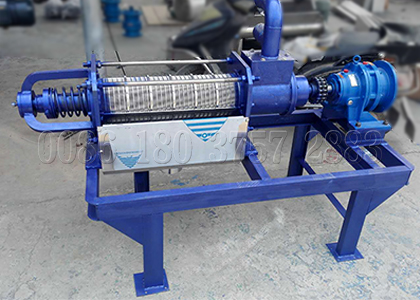 Fertilizer dewatering machine for small fertilizer plant
Model: SX-180
Main Power(kw): 4
Pump Power(kw): 2.2
Voltage(v): 380
Dimension(mm):2020×650×1150
Small scale windrow compost turner
Fertilizer compost turner is the main machine for organic waste manure fertilizer production line. Furthermore, compost turner is widely used to the fermentation process, turning and mixing the raw materials in order to shorten fermentation period. Shunxin develops a series small scale compost turner for you such as: self propelled turning machine, groove type compost windrow turner and crawler type organic turning machine. All of them can help you quickly finish organic materials fermentation.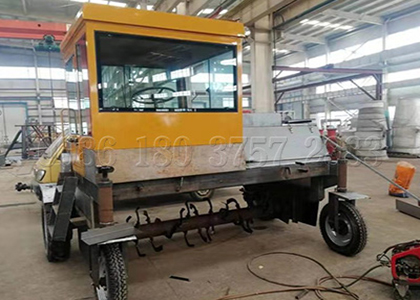 Self Propelled Compost Turner
Model: SXM-240
Compost Width: 2.6m
Compost Height: 0.8-1.2m
Moving Speed: 4.5-5.5m/min(adjustable)
Color: red(can be customized)
Commercial organic compost powder pulverizing machine
Our company has two types of fertilizer crusher for the organic substance crushing, the semi-wet material crusher and the new type vertical crusher. So, both of them can adopt to the raw materials with high moisture.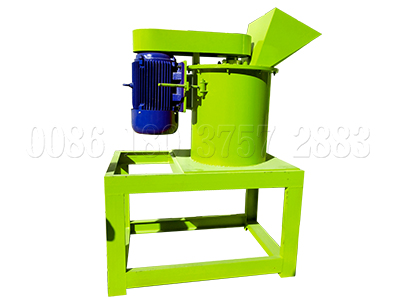 New Type Vertical fertilizer crushing equipment
Model: SXFLF-1000
Power: 37kw
Dimensions: 1800*1200*2500
InLet Size(mm): 650*450
Capacity: 8-15t/h
Color: red (can be customized)
Fertilizer powder mixing equipment
Fertilizer mixer is mainly used for mixing all sorts of materials evenly before fertilizer granulating procedure. Shunxin manufactures several fertilizer mixing equipment for small fertilizer plants. At present, there is horizontal mixer, disc mixer and bb fertilizer mixer. You can use them to your bio-organic fertilizer production, vermicompost fertilizer making, cow dung fertilizer manufacturing, etc.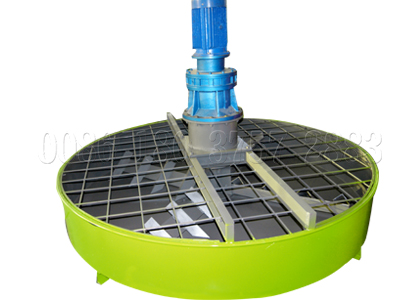 vertical disc mixer
Model: SXPG-1600
Power: 7.5kw
Mixing Speed: 16 r/min
Capacity: 2-4t/h
Application: mixing all sorts organic fertilizer materials
Small granulator for organic fertilizer granules producing
Fertilizer pelletizer is the key machine in granular fertilizer production process. It is generally assembled behind fertilizer mixer, which is to granulate powder fertilizer materials into fertilizer pellets. Now, Shunxin manufactures three granulators for the organic pellet granulation, the disc granulator, the rotary drum granulator and organic fertilizer pellet machine. In addition, there is cow manure pelletizer, chicken manure granulating equipment, poultry manure equipment. And the granulating rate can reach more than 90%. The capacity is changing between 1-30 t/h. If you have demands in fertilizer granulating machine, please inquiry us for detailed information.
Rotary dryer, cooler and coating equipment for better granules making
Rotary drum drying machine is suitable for drying organic fertilizer. It could quickly remove moisture from the fertilizer products. The rotary drum cooling machine is usually matched with the drying machine, enhancing the production efficiency. Meanwhile, if you have other requirements on the fertilizer nutrients or appearance, it is applicable for you to use our fertilizer coating machine. With the help of this machine, you can coat your fertilizer granules with some agent.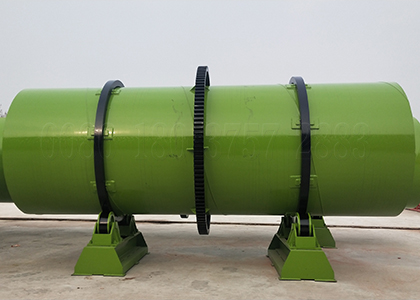 Fertilizer Coating Machine
Model: BM1200*4000
Inclination: 3°
Rotating Speed: 14(r/min)
Capacity: 5t/h
Power: 5.5kw
Screening machine
Rotary screening machine is a new type of self-cleaning screen special equipment produced by Shunxin. Its screening capacity can vary from 1t/h to 20t/h. You can choose the most suitable one according to your manufacturing demand.
Fertilizer bagging equipment
Shunxin recommend the single bucket automatic packing scale to the small fertilizer production plant. It can realize quantitative packing.
With the exception of above mentioned facilities, Shunxin also supply the grouped facility such as: fertilizer batching machine and fertilizer conveyor. However, all the machines have different configurations and models. So, if you want know more information, our sales manager will soon send you detailed product presentation. Please feel free to contact us any time you are convenient.
Want to get more plans of small scale fertilizer equipment configurations?
What types of small scale organic fertilizer production lines does Shunxin provide for you?
In the fertilizer market, there are powdery ferilizer and fertilizer granules for customers. For your organic fertilizer production plant, our company provides you two different fertilizer production lines. And then you can produce both organic fertilizer powder and granular fertilizers.
The small-scale powder organic manure manufacturing process
The powder fertilizer refers to a fertilizer that makes fermented raw materials into the state of powder. Therefore, the small-scale powder organic manure manufacturing line is consisted of the organic substance fermentation, fermented materials crushing, screening and packing.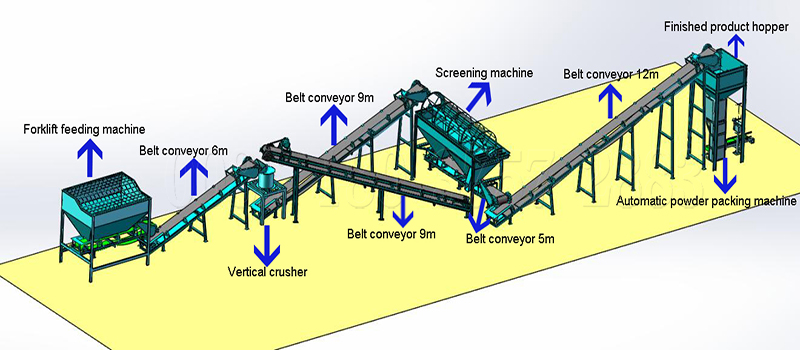 Organic substance fermentation process: it is a crucial process of the pre-treatment of raw materials. The fermentation process is that adds some fermentation preparation to the raw materials for the purpose of deodorization and sterilization.
Fermented materials crushing process: crushing is an important process in the powder fertilizer production. After fermentation, all the raw materials are crushed evenly in order to make the powder fertilizer.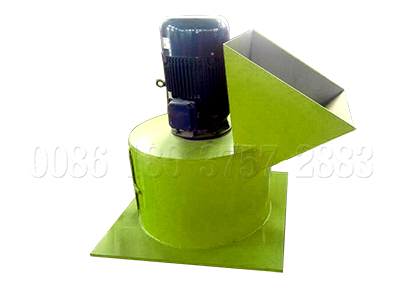 Chain Type Crusher
Model: SXLTF-500
Power: 11kw
Capacity: 1-3t/h
Size of Material: < 100mm
Diacharge size: ≤3mm
Screening process: it belongs to the process of product post-processing. Through screening process, the qualified fertilizer products will enter into the packing procedure, while the unqualified fertilizer products are returned into crushing machine.
Packing process: this is the last procedure that put the fertilizer into packaging bags by automatic packing scales.
Here you should pay attention to the choice of the crushing machine. If your raw materials contain high moisture, Shunxin experts recommend the semi-wet material crushing equipment, which can not only adopt to high moisture materials, but also save the cost of buying the dewatering machine for you.
The small scale granular organic fertilizer production line
Compared with the powder manure, the granular small scale organic fertilizer production line is relative complexity. In addition to the same procedures with the powder production line, the small scale granular organic manure making line also contains the mixing process, granulating process, drying and cooling process, coating process.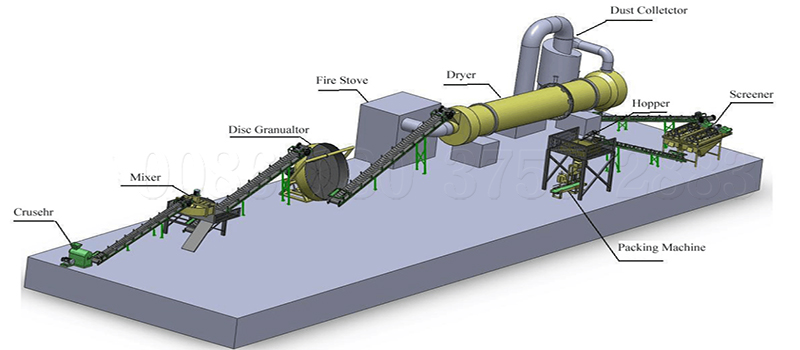 Mixing process: the raw materials need mixing together in a mixer. By mixing evenly, this procedure makes preparation for the granulation.
Granulating process: it is the core procedure in the whole granular organic manure making line. It is a procedure that is to process the powder fertilizer into granular organic manure.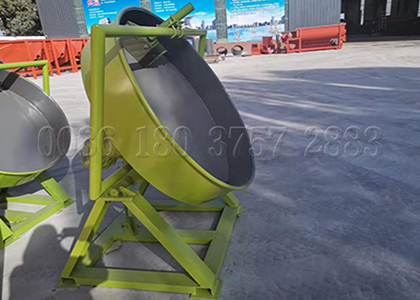 Disc Fertilizer Pelletizer
Model: SXYZ-2000
Edge Height: 350mm
Rotary Speed: 21(r/min)
Capacity: 1.2-1.5t/h
Total Power: 4kw
Dimension: 2260*1650*2250mm
Drying process: after wet granulation, the fertilizer products must be high moisture. Thus, you need to remove the excessive moisture.
Cooling process: this process is matched with the drying procedure. Therefore, the aim is to decrease the temperature of fertilizer.
Coating process: it is an unnecessary step. But if you want to make your granular fertilizer more beautiful, Shunxin advises you to assemble a coating machine in the small scale granular organic fertilizer production line.
Packing process: packing is the last process for your small scale commercial organic fertilizer manufacturing. With the help of a fertilizer granules bag filling machine, you can pack your products efficiently with high accuracy. What's more, Shunxin Machinery provides many different types and specifications for your reference.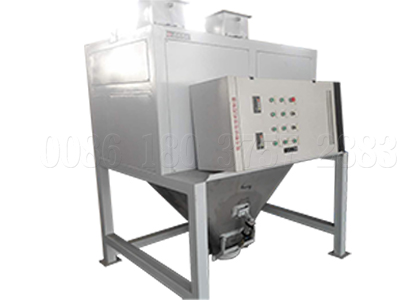 automatic packaging scale
Model: SXH-C100
Function: packing and weighing materials
Weight: 800kg
Voltage: 380v
Packing Speed: 5-8bags/min
Degree of Automation: fully automatic
Shunxin machine Price for a complete small scale organic fertilizer production line
As you know, price is the major topic for all the fertilizer manufacturer. Because it is directly related to the cost of investment. In terms of fertilizer production line, there are two factors that influence the small-scale organic manure fertilizer making line.
One is the numbers of machines in the making line. For example, the granular fertilizer production line is more expensive than the powder making line. Thus, the more the fertilizer production line needs facility, the higher the price of small-scale organic fertilizer manufacturing flow is.
Another is the configuration. To be honest, the larger the capacity of equipment is, the more the production line will cost. Zhengzhou Shunxin Engineering Equipment Co., Ltd has its own processing factory. In addition, our company independently designs and produce these fertilizer making machines. Hence, all the equipment you get from Shunxin is factory price. And the price is affordable for the customers from domestic and abroad.
The detailed small scale organic fertilizer production line established by Shunxin machines
Zhengzhou Shunxin Engineering Equipment Co., Ltd Industry is a leader manufacturer of fertilizer equipment. With rich experience in making fertilizer facility for many years, Shunxin has provided many types of small-scale organic fertilizer making lines for our clients as follows:
Small-scale chicken manure fertiliser organic production line.
Small pig manure fertilizer organic production flow
Bio organic fertilizer making line for small plant
Small size microbial organic fertilizer processing plant