To be honest, organic compost contains many nutrients like N, P, K, organic matter, humus, minerals and amino acids. However, these nutrients can not be directly absorbed by crops and soil. Therefore, you should process manure compost into organic fertilizer. But, questions are coming. How to make efficient compost fertilizer? What do you should do for manufacturing compost? Here, Shunxin provides a solution, which is to assemble an organic compost production line. If you have large amount of compost, our organic fertilizer production line could efficiently process compost into high-quality fertilizer. Now we will show you some detailed information about compost fertilizer making.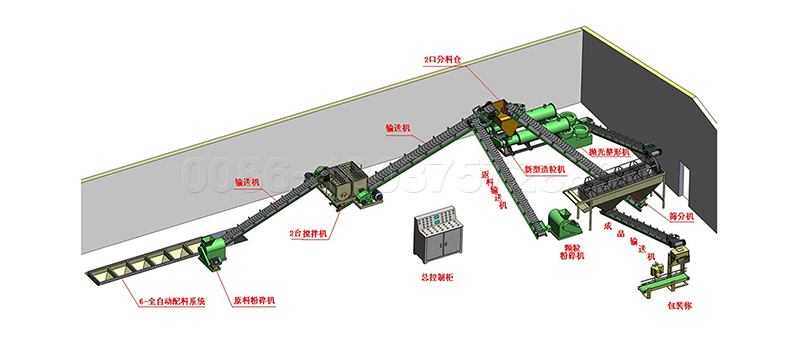 Necessary preparations for organic fertilizer compost production line provided by Shunxin
As we all know, it is not easy to start a new business. If you want to expand your business in manufacturing compost fertilizer, Shunxin suggests you to do the following preparations:
Firstly, it is very important to analysis the market demands for compost organic fertilizer.
Secondly, according to your market research, you should confirm the production scales.
Thirdly, it is time for you to consider where is suitable for the production factory.
Fourthly, you may need to find good and reliable source of compost materials, guaranteeing continuous production.
What fertilizer facilities do you need for your compost production plants?
As you know, compost fertilizer belongs to organic fertilizer. Therefore, the production machinery is similar to organic fertilizer. However, organic fertilizer is divided into powdery fertilizer and granular fertilizer. Each kind of organic fertilizer requires different fertilizer equipment.
Let us firstly talk about fertilizer facilities for making powdery organic compost fertilizer. They are fertilizer composting machine, fertilizer crusher, fertilizer mixer, fertilizer screening machine and fertilizer packing equipment. Here you should pay attention to the fertilizer mixer. If you now do not have much money, you temporarily needn't purchase a mixing machine for your plants.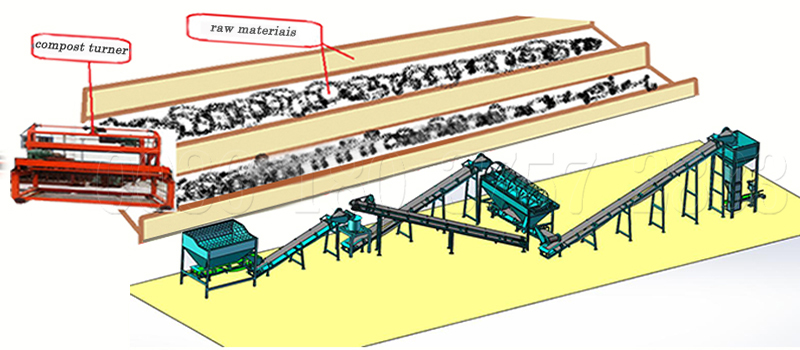 Then when you want to make granular compost fertilizer, which fertilizer tools do you need? About this question, many of people may firstly think of fertilizer granulation equipment. Of course, it is the key facility in organic compost production. But, if there is only a fertilizer pelletizer, you could not manufacture high-quality organic compost fertilizer products. Therefore, in addition to purchase a granulator, you had better prepare some other equipment. Such as: fertilizer turning machine, crushing machine, mixing machine, fertilizer dryer and cooler, screening and packing equipment. Equipped these Shunxin's facilities, your organic compost manufacturing will be greatly improved.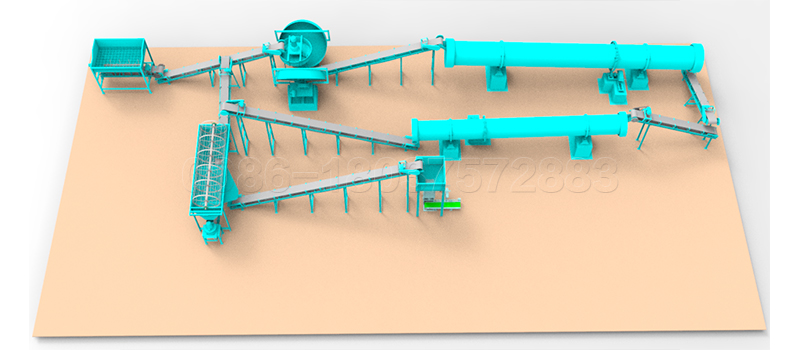 If you want to build an organic fertilizer compost production line quickly at a low cost, Shunxin will be your top choice
Why our organic fertilizer compost production is highly efficient and low price? On the one hand, Shunxin is the pioneer in making fertilizer tools. By far, we have supplied fertilizer making equipment for more than 30 years. And we have professional engineers to instruct our workers during machines production. For another, Shunxin has its own production factory and all the hot sale fertilizer equipment is made by Shunxin. Therefore, the quotation you get from us is absolutely lowest.
Complete manufacturing process of granular compost organic fertilizer with Shunxin fertilizer equipment
As the same with other organic fertilizer making process, organic compost production contains three stages. They arecompost pre-processing, compost fertilizer processing and finished compost organic fertilizer packing stage. Now Shunxin will respectively introduce the compost procedures in the following three phrases.
Organic granular compost pre-processing
Fermentation process
Organic compost fermentation is the first step for manufacturing compost fertilizer. The mainly function of fermentation is to make organic substance in compost fully ferment. Furthermore, fermentation could kill toxic chemicals hidden in the compost. Here, you could use Shunxin fertilizer self propelled compost turner, which can help you shorten the fermentation time. Moreover, our fertilizer turning machines also possess the function of crushing compost.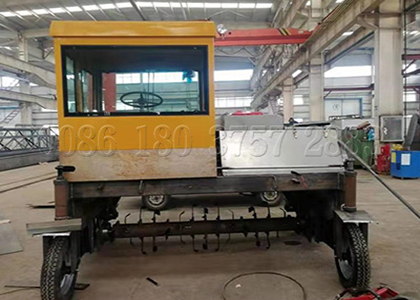 Self Propelled Compost Turner
Model: SXM-240
Compost Width: 2.6m
Compost Height: 0.8-1.2m
Moving Speed: 4.5-5.5m/min(adjustable)
Color: red(can be customized)
Crushing process
Organic compost crushing is behind fermentation. To some extent, although the compost turner has crushed compost, there may some cake in the compost materials. Hence, you need a fertilizer crusher to crushing raw materials again.
Mixing process
After crushing compost materials, there is mixing process of compost production. To be honest, this procedure is relatively simple. You just need a fertilizer mixer to mix all the matching powder materials with crushedcompost together. And if your capacity is large, Shunxin advises you double shafts horizontal mixer. On the contrary, if your production capacity is small or middle, you can assemble a disc mixer or single shaft mixer.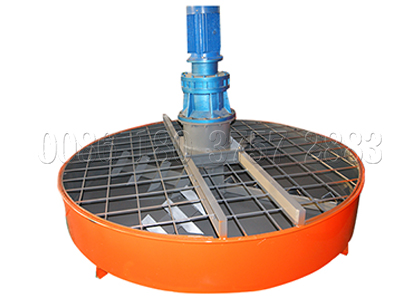 Disc Mixer
Model: SXPJ-1600
Overall Size:1600*1600*1800mm
Power: 7.5kw
Mixing Speed: 16(r/min)
Capacity: 2-4t/h
Organic granular compost fertilizer processing
Granulating process
Compost granulating is to make fine powder compost materials into pellet compost fertilizer. In this procedure, you have more chance to choose the fertilizer pellet mill. Shunxin supply disc granulator, drum pelletizer, new type organic fertilizer for your reference. All of three fertilizer granulating machines adopt wet type pelletizing. Generally speaking wet type granulation requires certain moisture of compost powder materials. Besides, you may also need prepare some binder during granular organic compost production. Then under centrifugal force, the granulator will manufacture compost granule fertilizer.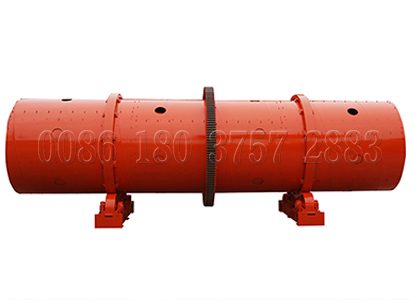 Rotary Drum Granulator
Model: SXZGZ-1240
Power: 5.5kw
Diameter: 1200mm
Installation Angel: 2°-5°
Rotary Speed: 17(r/min)
Capacity: 1-3t/h
Drying and cooling process
Compost drying is to remove moisture in granular fertilizer after granulating process. Usually, you should control the moisture under 10%. Then the granular compost fertilizer need cooling the temperature down. Though both two process are simple, you must tare care to them. Because if there are some mistakes in fertilizer drying and cooling, which will cause greatly damage to your compost fertilizer fertility.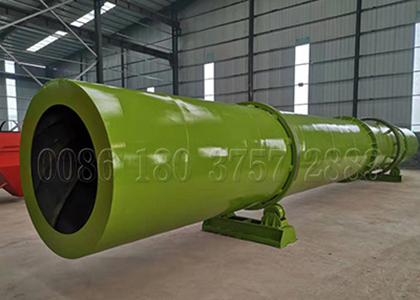 organic compost fertilizer granules drying machine
Model: SXHG-0808
Power: 5.5kw
Capacity: 1-2t/h
Rotating Speed: 6(r/min)
Installation Angle: 3°-5°
Screening process
In fact, the aims of compost fertilizer screening is to distinguish qualified finished products and unqualified fertilizer products. Generally, screening machine has two discharging ports. One is to send qualified fertilizer into next process and the another is to return unqualified products to pelletizing once more.
Coating process
During this procedure, Shunxin coating machine will help you to coat the compost fertilizer. That will make your granule organic compost fertilizer products store for a longer time and has more beautiful appearance.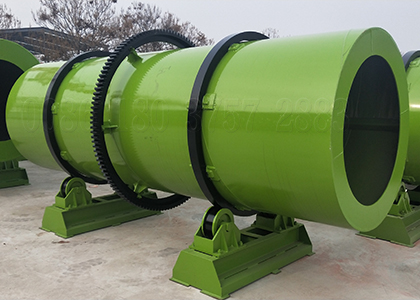 Coating Machine
Model: BM1200*4000
Inclination: 3°
Rotating Speed: 14(r/min)
Capacity: 5t/h
Power: 5.5kw
Organic granular compost fertilizer packing stage
Here, we come to the last step that is to pack compost pellet fertilizer into bags. Shunxin developed specially fertilizer bagging equipment for granular fertilizer. Such as: double bucket automatic packing scale, single bucket automatic packaging equipment and no-bucket automatic fertilizer bagging machine. You could choose one of them to your compost production line, which will improve the efficiency.
Six great advantage of Shunxin fertilizer pellet machine for granular organiccompost production line
From the above granular compost fertilizer manufacturing process, you may have known some information about Shunxin fertilizer pelletizing machine. Now, our engineers will provide you more advanced performances for your reference.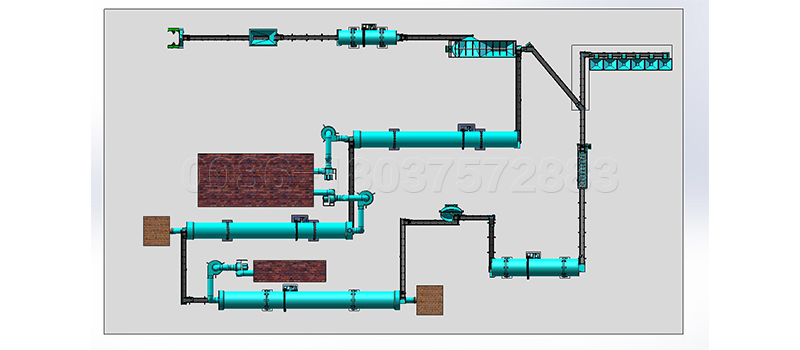 Wide application to all kinds of organic substance. That is means our granulating equipment is not only for compost fertilizer production. But also for chicken manure fertilizer, cow dung fertilizer, bio fertilizer and so on.
Higher fertilizer granulating rate. All the three fertilizer granulators have more than 90% ball rate. Even, the pan granulator is up to 93%.
Long service life. Shunxin adopts the best steel to manufacture our fertilizer pellet mill. Therefore, we make sure you could use our facility for a long time.
Adjustable in speed. Shunxin installs speed reducer in fertilizer pelletizing facility. Therefore, you could adjust the machinery speed freely.
Low consumption. Our machines are mainly driven by electronic not gas or fuels. Hence, you can save some investment in dealing the gas pollution during pelletizer operation.
Supporting to customize specific granulators. We have professional engineers and technical stuff. So, if you want to make a customized granulating machine, please contact us anytime you are convenient.