Compost fertilizer is an organic manure. Generally speaking, it is made from animal waste and remains of plant. Under the condition of high temperature and humidity, the material is fermented and decomposed by microorganisms. Previously, most of compost manure is homemade or traditional compost production pit method for own garden and vegetable farm. Now with the development of technology and improvement of environmental awareness, the process of compost fertilizer has entered a model of industrial production.
Generally, to produce compost fertilizer, you need the compost turner machine, crushing machine, mixing machine, granulating machine, drying and cooling machine, screening machine, and packing machine. Shunxin can provides complete compost making equipment. You can use our fertilizer equipment to compost your poultry manure like chicken manure, cow dung and pig manure. Furthermore, it is available to food waste, vermicompost and other organic wastes. Now, there will be a detailed introduction about the compost making equipment from Shunxin Heavy Industry.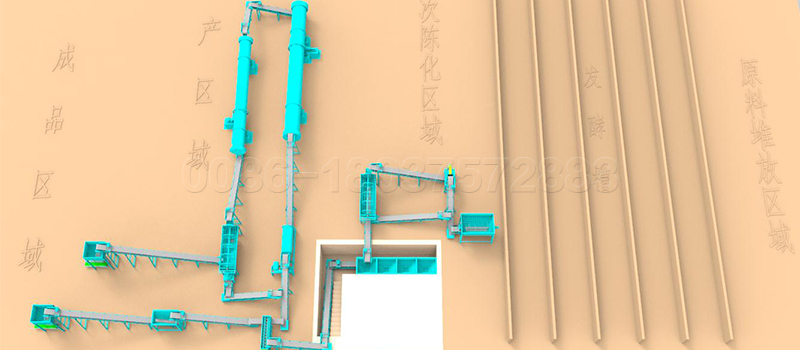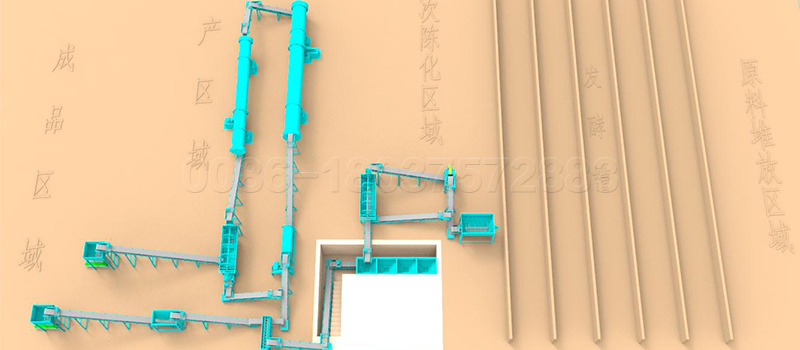 Two Complete Types Compost Making Equipment You Can Choose From Shunxin For Compost Fertilizer Production
To be honest, Shunxin can manufacture machines for two kinds of compost fertilizer. One is powder compost fertilizer. And another is pellet compost fertilizer. However, the two types fertilizer need different compost making machines. The powder compost fertilizer production line is simpler. It just needs the batching machine, crushing machine, fertilizer mixing machine, screening machine, and packing machine.
But if you want to produce pellet compost manure, it is necessary of a granulator. What's more, its production process is relatively complex. At the same time, different granulator will also influence the choice of equipment. Shunxin produces several kinds of granulators. They are double roller extrusion granulator, pan granulator, rotary drum granulator, and so on. Except the double roller extrusion granulator is dry type granulation. The others are wet type granulation. Therefore, there needs the grouped equipment, drying equipment and cooling machine to remove the moisture from the compost pellet fertilizer.
Which Compost Making Equipment Can Be Used In Compost Fertilizer Manufacturing Process?
Batching Machine
Shunxin has dynamic automatic batching machine and static batching machine. If you want to produce with highly automated facilities, Shunxin suggests you choose the dynamic batching machine. Because, it can realize the automatic control of material warehouse.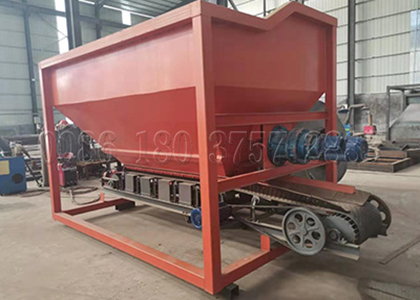 Static Automatic Batching Machine
Model: SXPL-600
Capacity: ≥1.25t/h
Number of Hopper: 4(can be customized)
Color: red
Feature: precise and fully automatic
Fertilizer Compost Turner
Fermentation is the key procedure of the raw material pre-processing, which can kill the pathogens and pests. Whether you produce powder compost fertilizer or compost fertilizer pellets, the fermentation procedure is necessary. Shunxin manufactures several compos turners: the groove type compost turner, self propelled compost turner, chain plate type compost turner, fermentation pot, etc. Each turner adopts to different raw materials and has different configurations and models.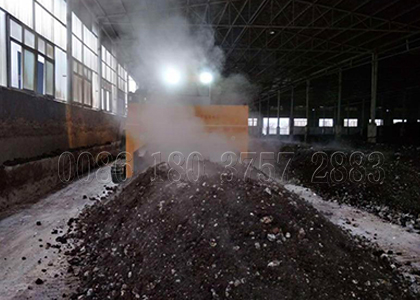 crawler type compost making turning machine
Model: SXLDF-2300(can be customized)
Turning Width: 2.3m
Turning Height: 0.6-1m
Row Spacing: 0.8-1m
Power: 75kw
Compost Fertilizer Crusher
The raw materials may exist some agglomerated cakes, which will influence the following mixing and granulating. Hence, you need a fertilizer crusher to make the raw materials into fine powder. Here we have some crushing machines for your reference. They are the new type vertical crusher, semi-wet material crusher, cage crusher and chain crusher. If your raw materials is high moisture, Shunxin advise you choose the new type vertical crusher that has strong application for high moisture materials.
Compost Fertilizer Mixer
The equipment is for the uniform of compost fertilizer efficiency and making qualified pellet. Shunxin prepares the horizontal mixer, double shafts horizontal mixer and disc mixer. Each of our fertilizer mixer has some differences in function.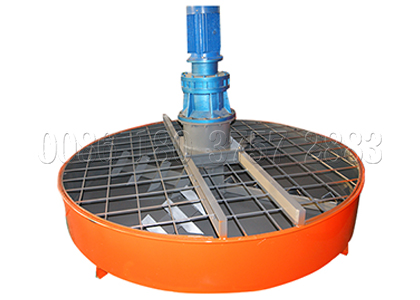 disc organic compost fertilizer powder mixing machine
Model: SXPJ-1600
Overall Size:1600*1600*1800mm
Power: 7.5kw
Mixing Speed: 16(r/min)
Capacity: 2-4t/h
Fertilizer Granulator
The pelleting process is the pivotal course of the granulate compost fertilizer making line. Our company designed five granulating equipment: the new type organic fertilizer granulator, rotary drum churning granulator, double roller extrusion granulator and the disc granulator. If your capacity is very large, our experts propose you choose the rotary drum granulator. But it needs to occupy a lot of space. However, assumed you purchase the double roller extrusion granulator, the question of space does not need considering. Because you needn't the drying and cooling machine in your compost fertilizer production line.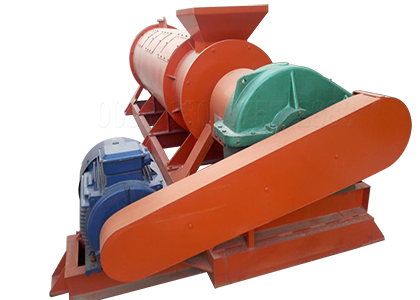 New Type Organic Fertilizer Pelletizer
Model: SXJZ-600
Installation Angle: 2°-2.5°
Capacity: 1-1.5t/h
Total Power: 37kw
Dimension: 4100*1600*1150mm
Application: making organic pellet fertilizers
Fertilizer Drying Machine
After wet type granulating, there is excessive moisture in the fertilizer. Thence you need a fertilizer dryer to remove it. Shunxin produced the rotary drum drying machine, which is suitable for fertilizers. What's more, it can perfectly meet the requirements for large-scale fertilizer production. While if you choose the dry type granulating, it is unnecessary for you.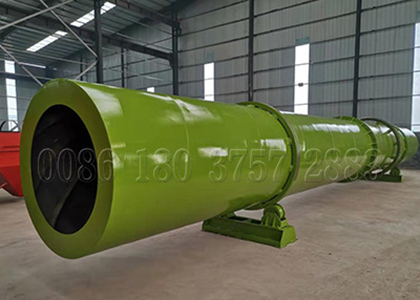 large-scale fertilizer drying machine
Model: SXHG-2222
Power: 37kw
Capacity: 8-16t/h
Rotating Speed: 5.5(r/min)
Installation Angle: 3°-5°
Rotary Cooler
This procedure is to cool down the temperature of the fertilizer. Using the cooling machine like rotary drum cooling machine, can greatly enhance the cooling rate.
Screening machine
In order to select unqualified compost fertilizer products, there needs a screener. Through the screening machine, the qualified pellet fertilizer come into next process and the unqualified fertilizer products will be returned into the granulator. Shunxin has two types for you, the rotary screening machine and the vibrating screening machine.
Coating Machine
The coating machine is to add the protective film on the surface of compost fertilizer pellet. What's more, it can help you to store your products for a long time. In addition, if you want your fertilizer more beautiful, the coating machine is necessary.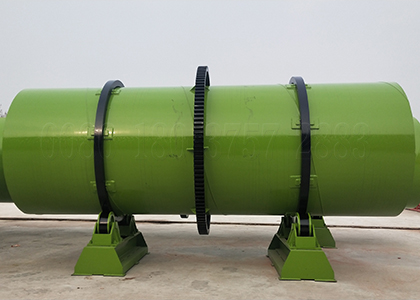 Fertilizer Coating Machine
Model: BM1200*4000
Inclination: 3°
Rotating Speed: 14(r/min)
Capacity: 5t/h
Power: 5.5kw
Compost Bagging Machine For Sale
It is installed at the end of the compost manure production line. Our packing machine includes single and double bucket automatic packing scale. In addition, there is little differences between powder compost fertilizer bagging machine and granular compost fertilizer bagging equipment. Therefore, you can choose one of them with the variation your capacity.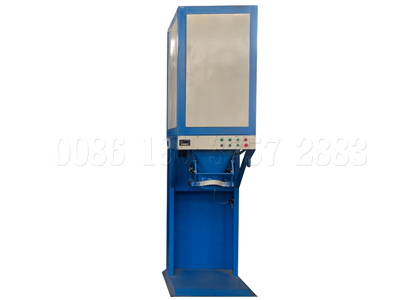 fertilizer packing machine for compost fertilizer
Model: SXH-C100
Function: packing and weighing materials
Weight: 800kg
Voltage: 380v
Packing Speed: 5-8bags/min
Degree of Automation: fully automatic
To sum up, all machines mentioned above is designed and manufactured by Shunxin Heavy Industry. Therefore, if you are interest in those equipment, please feel free to contact us. Our sales man will give you more detailed information.
Four Benefits for you with Shunxin compost making equipment
Highly adaptable to raw materials. Our machines for compost manure production can be applied to the production of vermicompost, waste compost production and organic compost manufacturing, production of compost for mushroom, etc.
High degree of automation. Shunxin compost making equipment is automatic configuration, which can help you to realize unmanned operation.
High cost performance of equipment. As compost machine manufacturer, Shunxin has its own equipment processing plant. All the machines for you is factory price. Therefore, you can save more money to invest other fertilizer manufacturing lines.
Profession service of after-sale. Our company will send experts and engineers to customer's plant every year, helping our clients install and maintain the production machines and clearing the potential trouble away.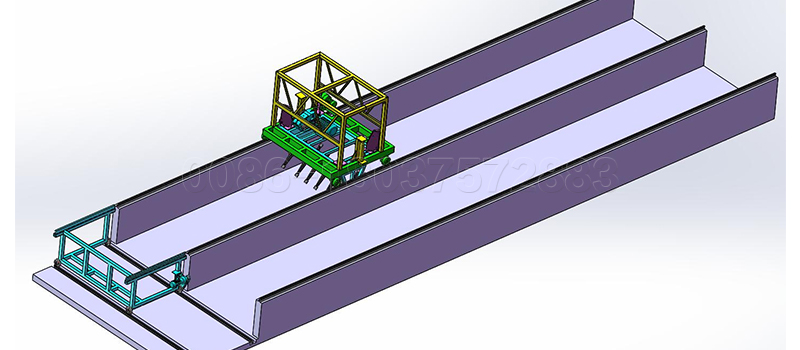 Reasonable compost making machine price from Shunxin quotation
As you know, the price is not stable. On the contrary, it will change with the quality, exchange rate, different models, etc. Therefore, you should not only pay attention to the number of price. In a general, the bigger the capacity is, the more expensive the machine is. Furthermore, if you want to high quality compost making equipment, the cost you will spend is higher.
Besides, the powder compost fertilizer making equipment is cheaper than granular compost fertilizer. Because, the equipment you need to invest is less than granular compost fertilizer production line. Lastly, the exchange rate has been changing all the time. So, the price will be high for some time and low for some time.
But, Shunxin will be always here to provide the most reasonable price for all fertilizer manufacturers. If you have need of fertilizer compost making equipment, please feel free to contact us for the latest quotation.
Some questions you should notice about compost production technique when using compost making equipment
The control of temperature in fermentation. Generally, there are two temperature phases in fermentation: the medium temperature stage and high temperature stage. The best range of temperature is between 15 degree and 70 degree, which is the most suitable state. When the temperature reaches 70 degrees or more, microorganisms used for decomposition will be killed.
The choice of compost making equipment. About this question, firstly you should confirm whichever compost fertilizer you plan to produce. And then choosing the most suitable machines to establish the most efficient compost manure production line.
Adjustment of moisture content. Different process has the different standard of the moisture. For example, in fermentation the rate of moisture is best between 60% and 80%. However, in drying process, the moisture is under 10%.