What is NPK fertilizer production line?
Generally speaking, NPK fertilizer production line is to process the three materials of N, P, K to produce the nitrogen fertilizer, the phosphorus fertilizer and the potash fertilizer. To choose reasonable equipment can help you enhance the production efficiency. With many years producing and selling experience of, Shunxin can manufacture two complete equipment for npk fertilizer manufacturing line. One is NPK powder fertilizer production line. Its process is relatively simple, which need the batching machine, crushing machine, mixing machine, screening machine and packing machine. The another is the NPK pellet fertilizer production line, whose key procedure is granulating. Notice: if you choose the wet type granulation like rotary drum granulator, there needs the drying and cooling machines in your fertilizer production line.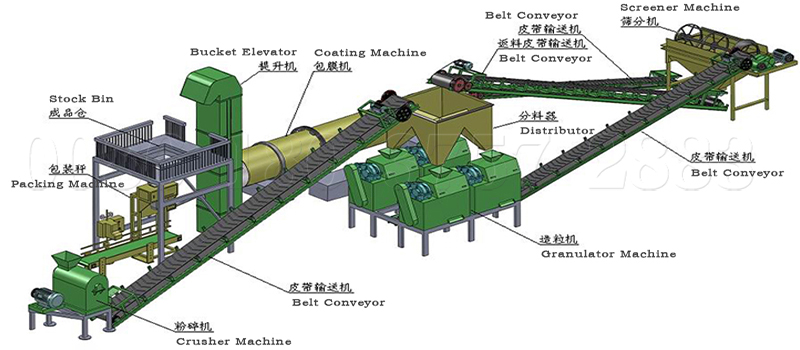 Shunxin reaonable price equipment for establishing NPK fertilizer production line
As we all know, the price of a complete production line must be a main point that all the fertilizer manufacturers want to know. It varies with the different configuration and model of equipment. The type of fertilizer production is also an important factor. The pellet NPK fertilizer equipment is more complex than the powder NPK fertilizer. So, the cost is relative higher. But Shunxin has its own plant and produce the equipment by itself. Thence, you can enjoy the EXW price, helping you save the cost.
What machines of Shunxin can be used in npk fertilizer manufacturing process
Shunxin fertilizer machinery can provide npk production solutions for your fertilizer plants. Generally, to make npk, there are 5 steps. The following steps just for your npk production process reference.
NPK materials Crushing
In order to avoid some agglomeration matters in your raw material, you need take the raw materials into the crusher. Shunxin suggests you choose the semi-wet material crusher. It can crush high moisture materials without dewatering.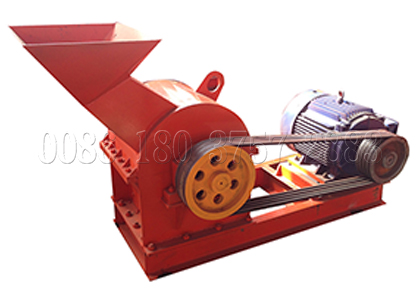 NPK Fertilizer Hammer Crusher
Model: SXH-400
Capacity: 5-8t/h
Power: 7.5kw
Weight: 900kg
Overall Size: 844*942*878mm
Mixing process
Put all the crushed materials to the fertiliser mixing machine. In the process of npk fertilizer production, whether the mixing is uniform or not will directly influence the quality of the granulation. If your capacity is large, Shunxin advise you the double shafts horizontal mixer. On the other hand, if your plant is not enough big, there is the disc mixer, which occupies less area.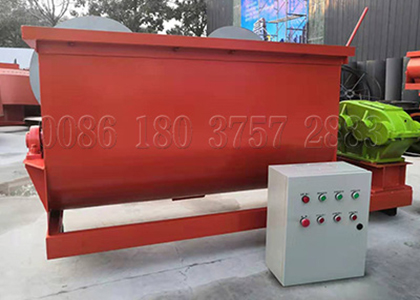 NPK Fertilizer Horizontal Mixer
Model: SXWJ-1630(can be customized)
Dimensions(mm): 3950×1720×2100
Motor Power(kw): 22
Speed Reducer Model: ZQ500-48.57
Capacity(t/h): 10-15
Granulating process
After the mixing, the conveyor put the materials into granulator. It is a key process, so you must pay attention to the difference of all kinds of granulator. Shunxin provides two kind of granulation. The double roller extrusion granulator adopts to drying granulation. While the disc granulator and rotary drum granulator is wet type granulating.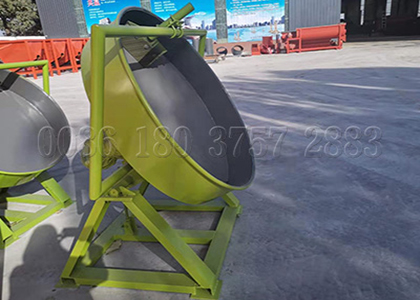 Disk Granulator
Model: SXYZ-500
Edge Height: 200mm
Rotary Speed: 32(r/min)
Capacity: 0.02-0.05t/h
Total Power: 0.55kw
Dimension: 650*600*800(mm)
Screening process
There are also some impurity or unqualified granular fertilizer. The function of screening aims to select qualified product into the next process. And the unqualified products return to pre-granulating. Shunxin has two types of screening facilities: rotary screening machine and vibrating screen machine.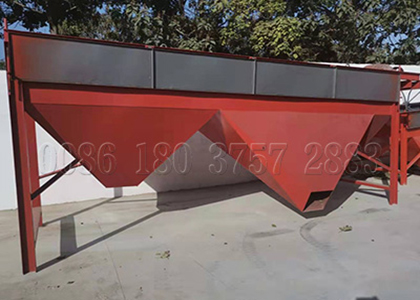 NPK Fertilizer Rotary Screening Machine
Model: SXGS-1030(can be customized)
Power(kw): 3
Reducer Model: ZQ250
Drum Speed(r/min): 21
Capacity(t/h): 2-3
This is the last process to pack the npk fertilizer. Shunxin prepare the single bucket and double bucket automatic packing scale for your reference. Both of them are integrated structure.
All in all, the machines mentioned above has advantage of advanced technology, reasonable design, compact structure. In addition, we also supply the method of installation and maintenance of the npk fertilizer production line. Or you can customize the machines according to your condition. If you want a more detailed information, you can leave your email or other contact information and our experts will send you some messages.
What types of fertilizer pelletizers are available to NPK granular fertilizer production line in Shunxin?
Shunxin has been committing to research and develop the machines for the npk granular fertilizer manufacturers. Over many year's development, Shunxin has become the leader supplier of fertilizer making machine for NPK fertilizer manufacturers in china.
At present, there are double roller extrusion granulator, disc granulator, rotary drum granulator, rotary drum churning granulator and new type organic fertilizer granulator in Shunxin. You can choose different types to produce your NPK granular fertilizer, meeting the demands of the market.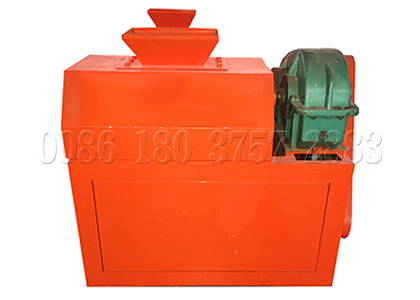 Double roller granulator for npk fertilizer pellets
Model: SXJZ-1T
Power: 37-45kw
Granule Diameter: 3-10mm
Roller Sheet Size: 300*300mm
Dimension: 1850*1100*2050(mm)
Color: red(can be customized)
Double roller extrusion granulator
Our roller granulator is the key equipment for npk fertilizer granulation. The shape and size of ball socket on the roller sheet can be customized by customer's requirements.
Pan granulation machine is an ideal facility for organic fertilizer and compound fertilized. Moreover, it is designed with thick, heavy and strong base, so it has no fixed anchor bolts and smooth operation. You can use it to pelletize the chicken manure, cow manure. Furthermore, It can be also applied to compound fertilizer production line for granulation.
Rotating granulation machine
Shunxin drum pelletizer is a molding machine that can make material to a specific shape. It is suitable for mass production of cold, hot granulation. Similar to pan granulator, it is perfectly meet the requirements of producing organic fertilizer pellets and compound fertilizer granules.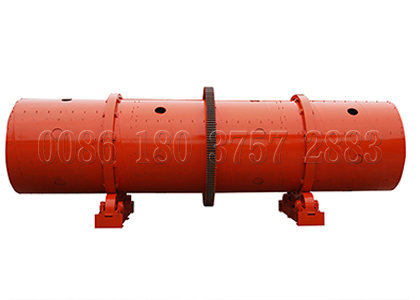 Rotating NPK fertilizer granulation machine
Model: SXZGZ-1660
Power: 45+15kw
Installation Angel: 2°-2.5°
Rotary Speed: 11.5(r/min)
Capacity: 5-8t/h
New type organic fertilizer granulator
It has the same working principle that use high speed rotary mechanical agitation force and the resulting aerodynamic force to mixing, granulating, balling and densification in the machine.
If you have interest in the above 4 types fertilizer granulation equipment, please contact us in your convenient time. Then, our sales manager will give you the latest information.
Professional proposals from Shunxin experts for your npk fertilizer production line
As you know, Shunxin has been engaging equipment production for more than 20 years. The most important, our equipment are widely applied for fertilizer production, like organic fertilizer production line, compound production line, bio fertilizer production line, etc. Now there are some suggestions from our experts to npk fertilizer manufacturer.
To choose the right equipment. Reasonable equipment not only enhance your production efficiency but also help you to save unnecessary cost.
Mastering the production technology. The variety proportion of NPK will influence the effective of the fertilizer.
To make a detail market research. The purpose of production is to meet the demands of market. Therefore, knowing the market will help you to confirm the direction of fertilizer production.