What Is The Organic Fertilizer Production Line Assembled By Shunxin Organic Fertilizer Machine?
Organic fertilizer production line means that processes the organic substance into organic fertilizer. Generally speaking, Organic materials refer to cow manure, vermicompost, food waste, bio-organic materials. Shunxin organic fertilizer machine could perfectly manufacture the mentioned organic wastes. Furthermore, Shunxin designs 2 types of organic fertilizer making process. One is powdery organic fertilizer manufacturing process. Another one is granular organic fertilizer production project.
In general, there usually has three phases in a complete organic fertilizer production process. Then, you should prepare organic turning machine, fertilizer mixer, fertilizer crusher, organic fertilizer granulation machine and fertilizer bagging equipment. However, for higher quality organic fertiliser, it is necessary to assemble some matching machines. Like screening machine, fertilizer dryer and cooler, and coating machine.
What's more, all of the facilities have different types and specifications for you to select. If you have interest in Shunxin, welcome to China and visit Shunxin fertilizer making factory.
Which fertilizer you can produce with Shunxin organic fertilizer production line?
Organic fertilizer not only provides variety of nutrients of inorganic and organic to the crops, but also cultivates and improves the soil. In general, organic fertilizer can be divided into four types. They are the farmyard fertilizer, the bio-organic fertilizer, organic-inorganic compound fertilizer and the refined organic fertilizer.
What's more, organic fertilizer has the function of comprehensive nutrient and long-lasting effect, which can increase the output and improve the quality. Developing organic fertilizer processing and production has important strategic significance for sustainable agricultural development. How to use the advanced production technology to convert organic waste into high efficiency fertilizer? Shunxin organic fertilizer production line can help organic manure production plant solve the question.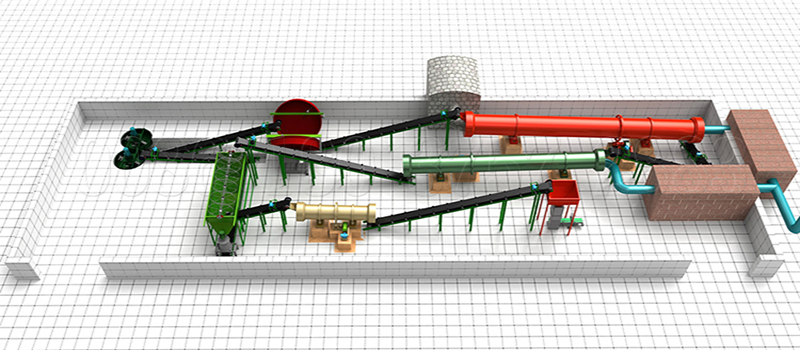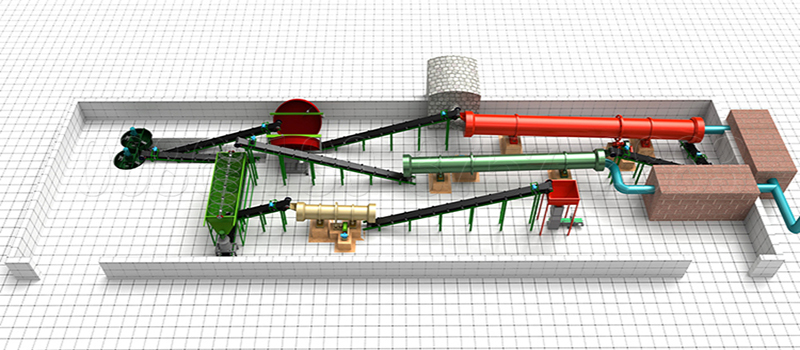 Types of organic fertilizer production line sales in Shunxin fertilizer machinery
Shunxin focuses on the research and development of fertilizer machinery for more than 20 years. There are many different types of fertilizer equipment and the following is a simple classification: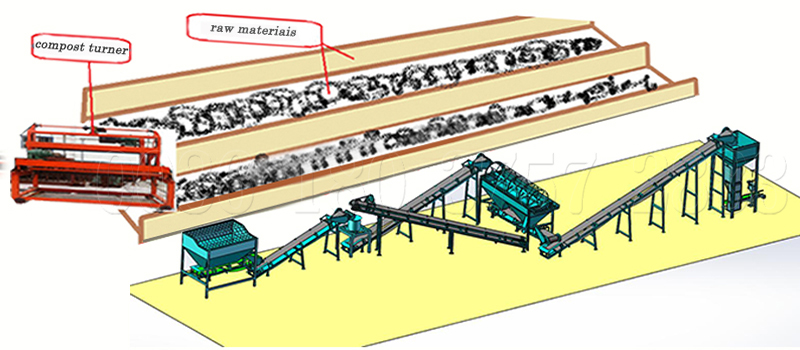 You can choose the above lines from Shunxin to meet your different demands, enhancing the quality and efficiency of the products.
What is the price of organic fertilizer production line from Zhengzhou Shunxin Engineering Equipment Co., Ltd
The price varies with different scales of the organic fertilizer production line. The price of 50000 tons per year is definitely higher than 30000 tons per year. Or if the equipment can process many raw materials, its price is relatively higher than single function facilities. The equipment of Shunxin is produced by itself, so you can get the EXW price, whose price is affordable. What's more, there are many different equipment, you will have more choices to select the most favorable products.
What complete organic fertilizer production line equipment do you need for your organic manure production?
Except some same auxiliary facilities like conveying equipment, automatic packing scale and batching machine, the main equipment varies with different organic fertilizer manufacturing line. Different organic fertilizer production business needs to invest different facilities. For example, the pellet organic fertilizer production line needs compost turner, crushing equipment, mixing equipment, granulating equipment, drying and cooling equipment, screening equipment and packing machinery.
If you want to make your products more beautiful in appearance, there are some auxiliary equipment. Like coating machine and organic fertilizer polishing machine for you. Assumed you plan to establish a powder organic manure manufacturing line, it is unnecessary of the granulator. Which machine do you need for your organic manure production depend on the scale and type of the organic production line.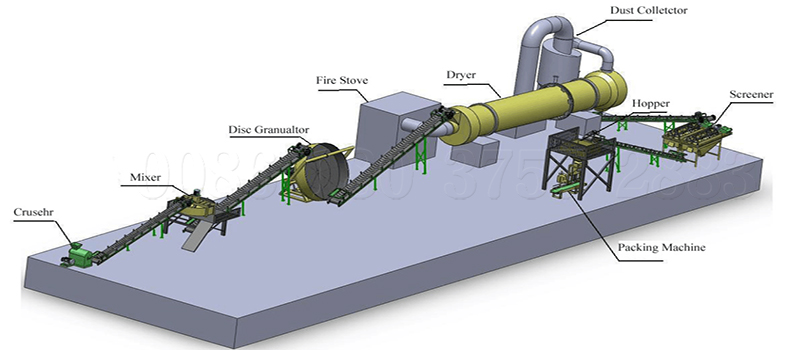 Compare to list of company that produce organic fertilizer production line in china, what strengths do Shunxin have?
High quality and low price. Shunxin has its own plant to manufacture the organic fertilizer production equipment. You can directly get the product and price from our company. There is no third party or other intermediary agent.
Complete range of machines. We can provide all the facilities for the organic fertilizer maker. Shunxin has engaged in equipment production for many years, accumulating rich producing experience of organic fertilizer manufacturing process. Therefore, our company will help you select the most suitable machines for your organic fertilizer production project.
Providing God's service to you. Shunxin has a profession service team which consists of experts in all aspects. In the past time, our team has offered many useful suggestions to organic fertilizer manufacturer in India. If you have any problems in the machinery, you can consult our service team. Or if you have other questions, we also welcome.
How to make organic manure with organic fertilizer production line?
Organic fertilizer manufacturing refers to that using a series of organic fertilizer manufacturing equipment process the raw materials. In a general, the main procedures are fermentation, crushing, mixing, granulating, drying and cooling, screening and packing.
main procedures:
Fermentation: Because the raw materials contain large amounts of pathogenic bacteria, it is necessary to process these materials in the condition of high temperature. With the help of microorganism and compost turner, the organic matter is fully fermentation.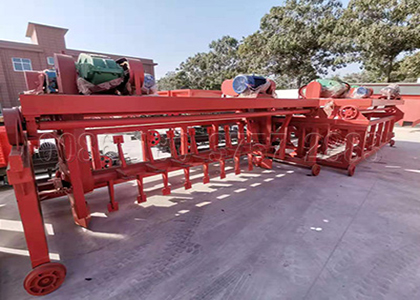 Organic fertilizer groovr type compost turner
Model: SX-3000
Main Power: 18.5kw
Mobile Power: 1.5kw
Lift Power: 1.1kw
Application: Turning the compost on the groove
Crushing: This process crushes the big substance into smaller and thinner, helping the raw materials to mix evenly.
Mixing: It refers to mix all the materials for making preparation for the next procedure. Whether the mixing is evenly or not will directly influence the degree of granulation. Disc mixer is a kind of mixing equipment specially used for organic fertilizer mixing by our company. Especially, it is convenient to operation, compact structure and smooth in rotation.
Granulating: If you choose to produce the pellet organic fertilizer, it is a critical procedure. Shunxin company newly developed a Rotary Drum Churning Granulator. It is a kind of molding machine which can make the material into a specific shape. Furtheremore, the combination of the two kinds of granulation makes the granule has higher ball rate and more beautiful. Meanwhile, the energy is saved.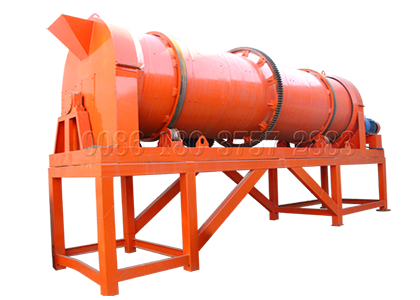 Organic fertilizer rotary drum churning granulator
Model: SXZGZ-1660
Power: 45+15kw
Installation Angel: 2°-2.5°
Rotary Speed: 11.5(r/min)
Capacity: 5-8t/h
Drying and cooling: After granulating, the pellet may contain large moisture. Thus it is inconvenient for the packing and store. Our rotary drum drying machine and rotary drum cooling machine are manufactured for this process. Both the two machines cooperate with each other to remove the moisture of fertilizer.
Packing: The last process is to pack the finished products. The automatic quantitative packing scale is designed for quantitative packaging. Besides, it adopts the integrated structure and has the characteristics of low scale height, energy efficient and easy installation and maintenance. So, Shunxin packing machine is an ideal choice in the environment of automated production.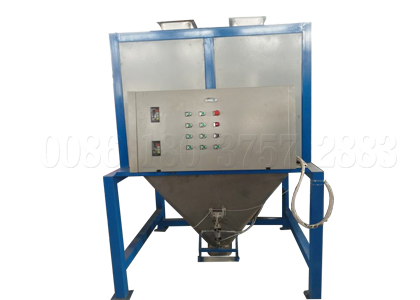 Double bucket fertilizer bagging machine
Model: SXH-C100
Function: packing and weighing materials
Weight: 800kg
Voltage: 380v
Packing Speed: 5-8bags/min
Degree of Automation: fully automatic
Shunxin experts' proposal on starting a new organic fertilizer production line for your reference
To make an organic fertilizer production business plan. You should get a overall grasp, such as the organic fertilizer production line price, what are the organic fertilizer production equipment, etc.
confirming the capital of investing. How much capital is invested determines the size of production scale and the choice of equipment specification.
To master the organic fertilizer manufacturing process. Manufacturing process is foundation to start a new organic fertilizer production line. Knowing that how to make organic manure, you will select the right machine and purchase suitable raw materials.
To choose reliable supplier of organic manure production equipment. That is very necessary. Reliable supplier has not only a good service in pre-sale, but also the after-sale.
Shunxin organic fertilizer production line overseas markets
Shunxin has entered into the foreign trade for many years and established a first-class E-commerce team to serve the overseas market. Our compost turner facility and granulating equipment is highly recognized by the organic fertilizer manufacturers in India and organic fertilizer manufacturer in Malaysia. The company also send excellent technical stuff to instruct how to install and use the organic fertilizer manufacturing machines. As equipment supplier of organic fertilizer production line, Shunxin possesses rich production experience and high quality products, which now is the first choice of the organic fertilizer maker in overseas markets