Shunxin's manure pellet machine
Generally speaking, Manure refers to poultry manure. It usually includes pig manure, chicken manure, horse manure, sheep manure and cow dung manure, etc. Manure contains a large amount of organic matters and n, p, k, Ca, Al, which is good for the crop growth. However, these manures can't be directly used to farmland. Because those fresh manure are not only absorbed by crops but also destroys soil. Thus, you need process them into organic fertilizer with fertilizer manufacturing equipment. Manure pellet machine is to make the fine powdery manure into fertilizer granule. Shunxin manure pellet mill could help fertilizer plants to manufacture high-quality pellet fertilizer. Here, Shunxin manufactures three kinds of manure granulators for fertilizer plants. They are chicken manure pelletizer, sheep manure pelletizer and horse manure pelletizer.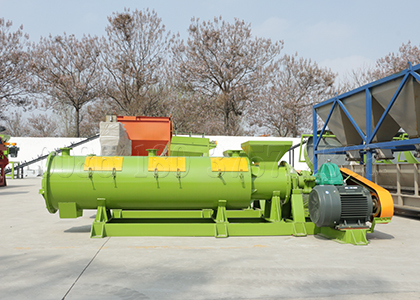 Stirring teeth organic manure pellet making machine
Model: SXJZ-800
Installation Angle: 2°-2.5°
Capacity: 1.5-2.5t/h
Total Power: 55kw
Dimension: 4250*1850*1300mm
Application: making organic pellet fertilizers
Different Types Hot-Sale organic manure pellet machine manufactured by Shunxin for fertilizer production
Shunxin Heavy Industry specializes in making fertilizer granulators. Over more than 30 years' development, we have manufactured a series of manure pellet mills. Equipped with these granulating machines will greatly improve production efficiency for your fertilizer plants.
Chicken manure pellet machine for sale
As the name suggests, our chicken manure pellet making machine is used for processing chicken waste into manure pellets. Shunxin pan granulating machine has more than 93% granulating rate. What's more, our disc pellet mill employs the working principle of wet type granulation. Thus, it also could apply to the high moisture chicken powder manure.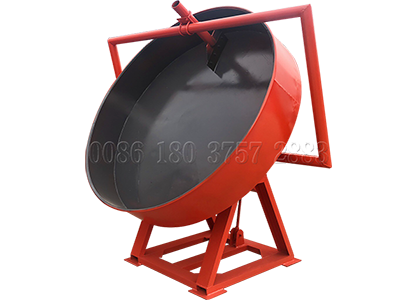 Pan Chicken Manure Pellet Machine
Model: SXYZ-1800
Edge Height: 300mm
Rotary Speed: 21(r/min)
Capacity: 0.8-1.2t/h
Total Power: 3kw
Dimension: 2060*1700*2130mm
Sheep manure pellet maker for sale
Shunxin new type organic fertilizer granulator fully makes use of high-speed rotary mechanical agitation forced and resulting aerodynamic. And then, the sheep manure fine powder materials continuously mix and finally finish the process of granulating in the machine. With using the electronic to drive the machines, our sheep manure pellet maker saves energy.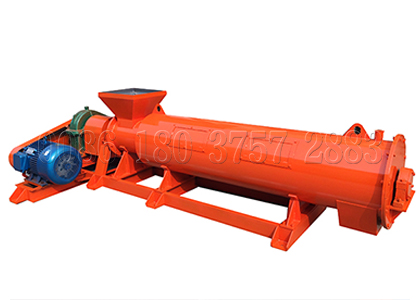 New Type Sheep Manure Pellet Maker
Model: SXJZ-800
Installation Angle: 2°-2.5°
Capacity: 1.5-2.5t/h
Total Power: 55kw
Dimension: 4250*1850*1300mm
Application: making organic pellet fertilizers
Horse manure pellet mill for sale
This machine has multiple functions in making organic fertilizer. Rotary drum granulator is the most common facility among horse manure pellet mills. Shunxin drum manure pellet machine has large capacity and high pelleting ratio. Besides, it could make horse powder manure into specific pellet shape.
The above three hot sale granulator machines all have different configurations and models. What's more, with wide application, each of them can also produce other fertilizer formulas. So, if you are interest in our manure pelleting equipment, please contact us any time.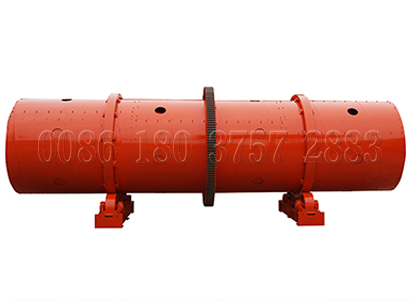 Rotary Drum Horse Manure Pellet Mill
Model: SXZGZ-1240(can be customized)
Power(Kw): 5.5
Diameter(mm): 1200
Length(mm): 4000
Installation Angle: 2-5°
Capacity(t/h): 1-3
Advantages of organic manure made by Shunxin manure pellet machine
With multiple nutrients, you can use it improves the crop yield.
Using the organic waste as raw materials, the production of organic manure promotes recycling of resources.
You can use organic manure to increase the soil fertility such as: chicken manure, cattle manure.
Tips for your fertilizer plants to choose suitable manure pellet machine
If you want to make high-quality fertilizer pellets, the most important things you should do is to choose a suitable granulator for your organic fertilizer making. Now, there are some tips for your reference, when you plan to purchase manure pellet manufacturing machine.
First, you should make a market research. It is important to know more about the fertilizer industry.
Next, decide the fertilizer types that you are going to produce.
Then, confirm the raw materials and the number of fertilizer machines.
Last, find a reliable fertilizer equipment supplier to cooperate.
To sum up, if you plan to make organic fertilizer, organic fertilizer granulator is the best choice. In addition, Shunxin has rotary drum granulating facility and the disc pelletizer. Or the double roller extrusion pellet facility is a good manure pellet machine for the compound fertilizer production.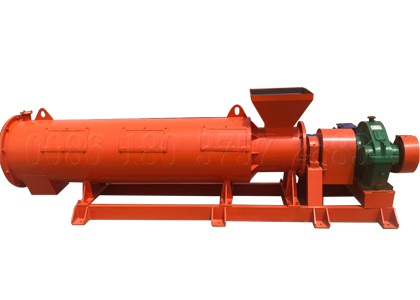 Manure Granulator
Model: SXJZ-1500
Installation Angle: 2°-2.5°
Capacity: 6-8t/h
Total Power: 110kw
Dimension: 5500*2800*2000mm
Application: making organic pellet fertilizers
Before using manure pellet machine, what preparations the raw materials should undergone
As we all know, fertilizer pellet mill is not assembled in the first step when producing manure pellets. In order to produce high-quality fertilizer granule, there needs some preparation works.
Dehydration process: Dehydrate the fresh manure to the demands of the fermentation. In a general, the moisture is allowed to the range of 50%-60%.
Fermentation process: put some microorganism agents into the organic materials. Then under Shunxin fertilizer compost turner help, let these organic materials ferment for a week.
Crushing process: after materials fermentation, there is a fertilizer crushing equipment to crush the caking materials into fine powder.
Mixing process: this procedure is to mix all kinds of fertilizer materials evenly for making high efficiency manure pellets.
Through the above four processes finished, you can use the manure pelleting equipment to make the fine powder materials into fertilizer granular. Apart from granulators, Shunxin provide all the mentioned fertilizer machines. If you have any need, welcome to send inquiry to us anytime.
Bright future of manure pellet machine in future agriculture fertilizer industry
As every one knows, if large poultry manure is directly used for agriculture production, which greatly destroys ecological environment. Hence, how to process large amount of poultry waste is an important problem. At present, the best solution is to transfer the manure into poultry manure pellets fertilizer. Therefore, the organic fertilizer production will step into a flourish stage. In addition, in terms of the agriculture development and marketing demands, organic fertilizer may occupy a very broad market in the near future. Shunxin fertilizer granulator could adopt to different raw materials, without producing pollution. Until now, we have soled our pelleting machine to Poland, Australia, and India. Furthermore, Shunxin has established a friendly cooperation relationship with our client from domestic and abroad.