As you know, cow dung processing machine is to manufacture cow dung fertilizer. Cow dung is good raw material for manufacturing organic fertilizer. What's more, it contains a large amount of organic substance. But if the farmer directly put cow dung into farmland, the hazardous matter in cow dung will do bad to soil. Thus, in order to make cow dung fertilizer more efficiency to the growth of crops, cow manure processing machine plays an important role.
Shunxin Heavy Industry provides two complete cow dung organic fertilizer making lines with cow dung processing machine. They are the granular cow dung production line and the powder cow dung production line. Each kind of line possesses its own advantages and features. Shunxin provides you detailed information about the two types of cow dung production line from the process and machines.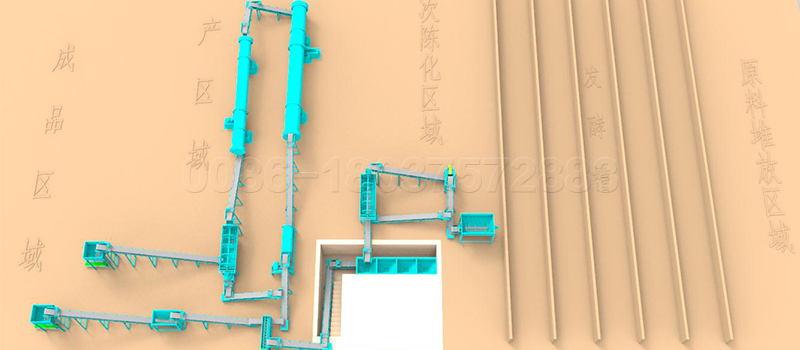 Two types of Available Cow Dung Organic Fertilizer Processing Machine in Shunxin
Cow dung organic fertilizer production line takes cow manure as the main raw material, mixing the crop residue of straw, rice bran and some biological strains. Finally, you can get well processed organic cow dung fertilizers. Cow manure is an efficient fertilizer in the growth of crops. Furthermore, it could improve soil. Now, Shunxin will show you details about how to make cow dung organic fertilizer by using cow dung processing machine.
What are the processes for making powdery cow dung fertilizer?
Comparatively speaking, powdery cow manure fertilizer production is simpler than the granules making line. If you want to make powder cow manure, the following processes is necessary. We have complete cow dung powder making machines for you to choose.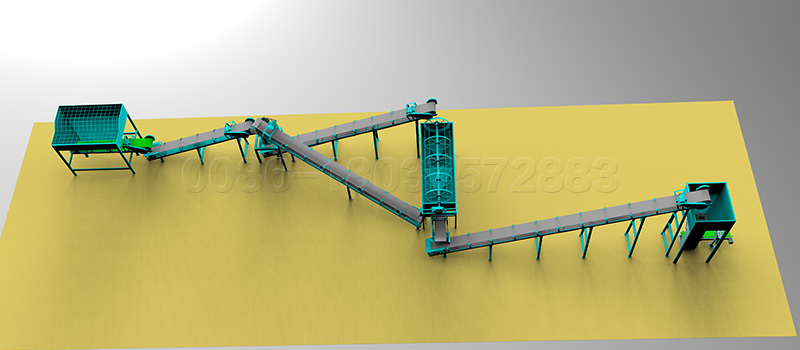 Fermentation process: Because cow manure contains large organic substances, it need to ferment fully. Or these organic matters in cow manure will destroy crops. With Shunxin compost turning machine, you can get well composted organic cow dung fertilizers quickly.
Crushing process: Although fertilizer turning machine has features of crushing, there may also some cake cow dung. So, you need a crusher to crush these cow dung again.
Packing process: Same as granule cow dung production, it is last procedure. That is pack your finished powdery cow manure into bags.
The above 3 machines forms a complete cow dung powder making line. While, adding some other elements, such as N element, some other nutrients and so on will make better cow dung fertilizers. It is necessary for you to use a powder blending machine for blend these powders evenly.
How to make cow dung fertilizer granular?
The granular cow dung organic fertilizer manufacturing line is to produce pellet organic cow manure fertilizer. Generally speaking, it contains three parts: pre-treatment, intermediate processing and fertilizer product packing.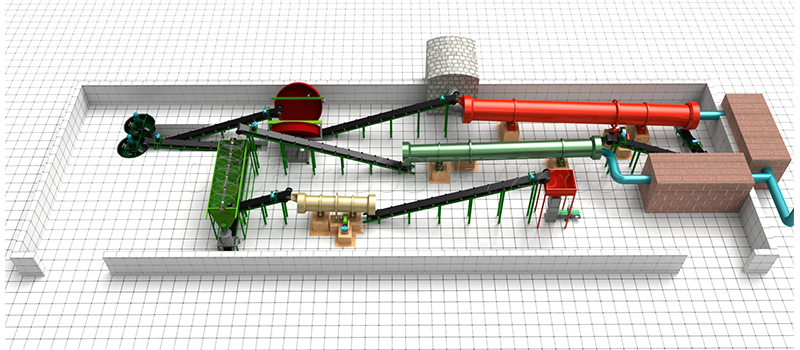 How to prepare fertilizer from cow dung?
Firstly, you need a fertilizer compost turner, which could quickly help microorganism agent to decompose cow manure. During fermentation period, you should control temperature among 70 degree. And it is no problem that cow dung contains 50% to 60% moisture. For your small scale fertilizer making plant, we recommend you small windrow turner at economic price.
Secondly, there is a fertilizer crusher. You need it to crush the cake cow manure into fine powder. Then, the crushed cow manure powder will be put into fertilizer mixer until mixing machine mixes these powder cow dung evenly.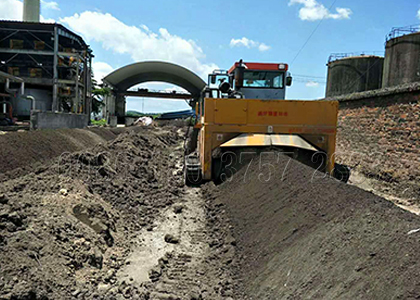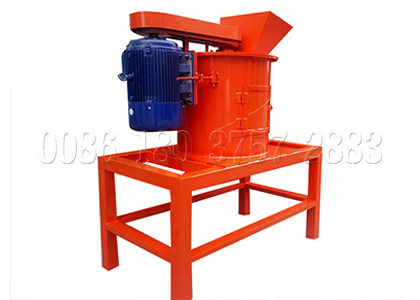 Composted cow dung fertilizer granules production line
You need a cow dung fertilizer pelletizer, which is to granulate fine powdery cow manure into granular fertilizer. After granulating, the granules will have high moisture. Therefore, it is necessary to dry and cool these cow dung pellet fertilizer. Or, you can also dry it by natural air. Shunxin provides you drying machine for lowering the moisture content of pelleted cow dung fertilizers. Meanwhile, using a fertilizer cooling equipment, the cooled organic cow dung fertilizer will be suitable for transporting and storing.
For your high-quality cow dung granules making requirements, the finished cow manure granules need to be screened. And the the qualified pellets will enter into packaging procedure. On the contrary, unqualified pellets returns to be crushed again and re-granulate.
There is packing process. Through the above procedures, cow dung granule fertilizer has finished. And then you need to pack them into bags. In this process, you could choose automatic packing machines or labor work. With our manure bagging machine, the fertilizer packing efficiency and accuracy will be highly improved.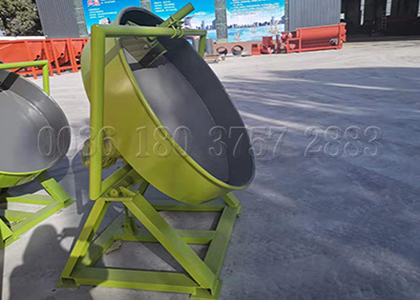 How to make cow manure compost by using cow dung processing machine ?
Organic cow dung compost is a method of using composting equipment to stabilize and harmless cow manure. And other aerobic conditions under aerobic conditions and then transform into high-quality fertilizer. Before composting, the cow dung processing machine need to deal the raw material for meeting the fermentation conditions such as water and carbon to nitrogen ratio.
After fertilization, the cow manure fermented, then it can enter the fattening process, further processed into powdery organic fertilizer and granular organic fertilizer products according to needs, or blended with chemical fertilizer to make various organic-inorganic compound fertilizer products to realize commercial production.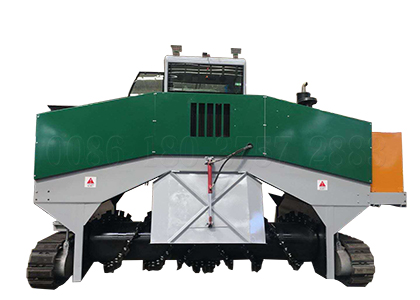 Cow dung organic fertilizer composting machinery
Model: SXLDF-2300(can be customized)
Turning Width: 2.3m
Turning Height: 0.6-1m
Row Spacing: 0.8-1m
Power: 75kw
Highly Efficient Compelet Cow Dung Processing Machine Provided By Shunxin For Sale
To make high-quality cow dung fertilizer, it will be better for you to equip with some auxiliary facilities. Each machine has its own functions. You can use them for different processing purpose. Here are recommended machines for your cow dung fertilizer manufacturing. It is alternative for you to choose different equipment configurations for your requirements.
Dewatering Machine for Lowering the Moisture Content of Fresh Cow Dung
If the moisture in your cow manure is over the standard, you can use the solid-liquid separator machine to dehydrate the cow dung. Shunxin solid-liquid separator machine can separate many kinds of raw materials such as: pig manure, duck manure, cow dung, which is very convenient.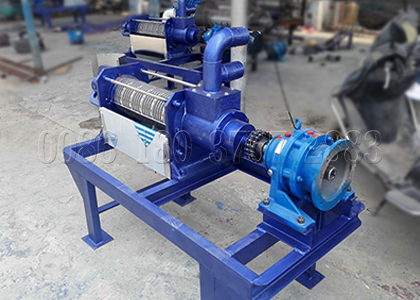 Cow Dung Dewatering Machine
Model: SX-180+
Main Power: 4kw
Pump Power: 2.2kw
Vibrating power: 0.04kw
Voltage: 380v
Dimension:2020*650*1150mm
Cow Manure Fertilizer Composting Turner Machine for Sale
For quickly decomposition of cow dung organic substances, Shunxin prepares several turning machines for fertilizer plants. Ther are groove type compost turner, self propelled compost turner, wheel type compost turner, and so on. To be honest, equipped with our turner, your will greatly improve production efficiency.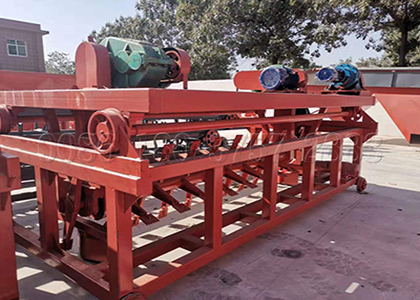 Cow dung turning machine
Model: SX-3000
Main Power: 18.5kw
Mobile Power: 1.5kw
Lift Power:1.1kw
Application: turning the compost on the groove
Cow Manure Crusher for Powdery Organic Fertilizer Making
Whether you want to produce pellet cow manure or powder cow manure, it is necessary of fertilizer crusher. Shunxin developed 5 different crushers for your fertilizer plant. For example, there are new type vertilizer crusher, cage crusher, chain crusher, and semi-wet material crusher. What's more, they could adopt to high moisture materials.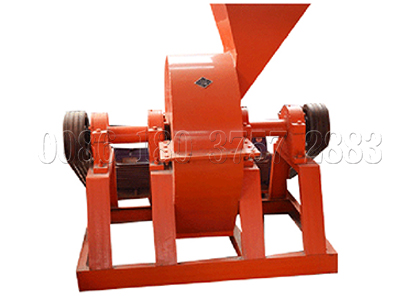 Cow Dung Cage Crusher
Model: SXLSF-600
Size of Feed Port: 380*320mm
Power: 22kw
Capacity: 4-6t/h
Overall Size: 1500*1500*1500mm
Fertilizer Powder Mixer
It is also an important machine which is to make foundation for granulating cow dung pellets. We have Horizontal mixer and disc mixer for your reference. Both the two mixing machines could help you quickly and evenly stir the fertilizer materials.
Granulating Machine for Pelletizing Cow Dung Fertilizers
As you know, fertilizer granulator is the key equipment. Thus, it is Shunxin hot-sale products. At present, our company has produced 5 types granulation equipment. Among of them, new type organic fertilizer granulator is special for organic fertilizer granule production. Therefore, it is an ideal choice for cow dung pellet production line. The other four types are rotary drum churning granulator, double roller extrusion granulator, disc granulator and rotary drum granulator.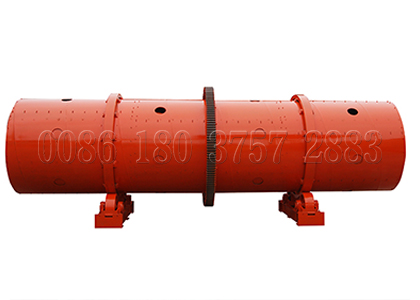 Cow Dung Rotary Drum Granulator
Model: SXZGZ-1870
Power: 15kw
Diameter: 1800mm
Installation Angel: 2°-5°
Rotary Speed: 11.5(r/min)
Capacity: 5-8t/h
Fertilizer Dryer and Cooler for Better Production Efficiency
Shunxin rotary drum dryer and cooler have large capacity, which could finish 18t/h. In addition, they are easy to operate. And the energy consumption is low. Therefore, our clients give high praise to the drying and cooling equipment.
Screening Machine for Producing High-quality Commercial Cow Dung Fertilizers
The rotary screening machine is high efficiency and convenient maintains. What's more, you can enjoy its long service life. And with the screening capacity of 20t/h, it is popular with the fertilizer production market. In addition, we have vibrating screen machine. Especially, whether for your powdery fertilizer or granules making, it is suitable for you.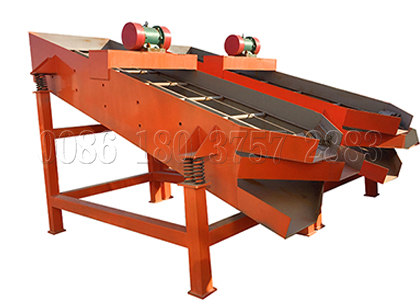 Cow Dung Vibrating Screener
Model: ZS1×3(can be customized)
Power(kw): 1.5
Dimensions(mm): 3400×1500×2700
Screening Area(m²): 3
Capacity(t/h): 3-5
Fertilizer Packaging Machine for Bagging Products Efficiently
The automatic packing scale is designed for quantitative packaging, dividing into single bucket and double bucket. The quantitative precision is 2‰.
Founded in 1987, Henan Shunxin Heavy Industry, is the leader of fertilizer equipment industry in china. We have profession researchers, high technology and good services. The cow dung processing machine is specially developed to produce cow manure fertilizer. Our machine is very popular with clients both from domestic and overseas. If you are interest in the cow manure fertilizer facility, please contact us in time.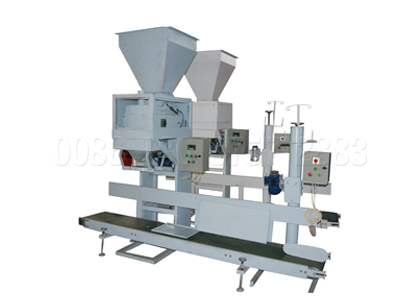 Cow dung fertilizer powder bagging machine
Model: SXH-50
Function: packing and weighing materials
Weight: 500kg
Voltage: 380v
Packing Speed: 3-4bags/min
Degree of Automation: fully automatic
How to make organic fertilizers from 200 cow's dung in small plant?
In your small plant, 200 cow can produce about 7 ton cow dung per day. Generally, it is applicable for you to equip with a set of organic cow dung processing machines. Here Shunxin recommends you our small scale organic cow dung fertilizer production line.
Using the small scale moving type cow dung compost turner for compost making. Shunxin moving type windrow turner is suitable for your small scale cow dung composting. This machine takes less space than other types of compost turners. Meanwhile, it is the most economic one among all the organic compost making equipment. For your small scale cow dung fertilizer production company, this machine is the best choice.
Crushing the composted organic cow dung for powdery fertilizer manufacturing. Whether your make cow dung powder or granules. Fertilizer grinder is a key equipment. With s manure grinder, you can get fine powder easily. We recommend you the semi-wet materials fertilizer crusher. It can turn your organic cow dung into high quality fine powder efficiently.
Utilizing the new organic cow dung fertilizers granulator to make powdery fertilizer into granules. We have organic cow dung granulation machines for your reference. Our new designed cow dung ferilizer granulating equipment has high granulation rate for granulating organic cow dung. Meanwhile, the pelleted organic cow dung will be harder than it made by pan granulation machine.
Packing the organic cow dung fertilizer granules with a single bucket fertilizer products bagging machine. In your small scale fertilizer making plant, it is helpful for you to equip with a fertilizer packing equipment. There are single bucket and double bucket fertilizer granules packaging scales for you to choose. The single bucket organic cow dung fertilizer bagging equipment is efficient for your small scale fertilizer making project.
Expect for the equipment above, there are also some other equipment configurations for your reference. It is applicable to custimze and design for your own fertilizer making requirments.
What is Shunxin Heavy Industry cow dung cake making machine price for you?
Shunxin has been established for more than 30 years, who has its own professional technical stuffs and production technology. Therefore, we could produce high-quality cow dung cake making machines for your fertilizer plants. At the same time, all the cow dung processing machines are made by Shunxin. So, the quotation for you is factory price.
However, you should know that the cow dung cake making machine price is not stable. Moreover, different cow manure making machine has different cost. In general, the cow dung fertilizer granulating equipment is relatively expensive. Because, it is the key equipment in a complete organic fertilizer making flows. In addition, the cow manure composting machine is also indispensable for making cow dung fertilizer.
All in all, Shunxin will provide you the most reasonable price for you. What's more, if you have a big order, there will other discount. S o, if having interest to our cow dung cake making machines, please feel free to inquiry us in time
Want to know detailed prices for different cow dung fertilizer processing equipment configurations?
Why Customers Choose Shunxin Cow Dung Organic Fertilizer Production Line?
Easy to operate: most of the facilities are automatic tool, and you only need to remember the function of the button.
High efficiency: the automatic equipment saves labor costs, constantly producing for maximizing the efficiency.
Low cost: all the cow dung processing machines are produced by our company. You can enjoy the lowest price and the best service
High nutrients in cow manure do better to the farmland. The cow dung as fertilizer contains the element of NPK and the fresh cow manure also conclude abundant water.
Complete equipment for your organic cow dung fertilizer granules processing plant