Shunxin fertilizer bagging equipment for sale
Packaging equipment is a kind of machine that you should assemble it in the end of fertilizer production line. In fertilizer industry, its function is to pack the finished powdery fertilizer or pelleted fertilizer into bags, which is usually applied to agricultural fertilizer production plants. Many of customers purchase our automatic packing machine for packing their fertilizers efficiently. Shunxin fertilizer packing machine adopts the integrated structure that is easy to operate for clients. At present, Shunxin develops many types of weighing and packing machines, which can pack 3 to 20 bags in a minute. Furthermore, the range of weight is alternative according to your different requirements.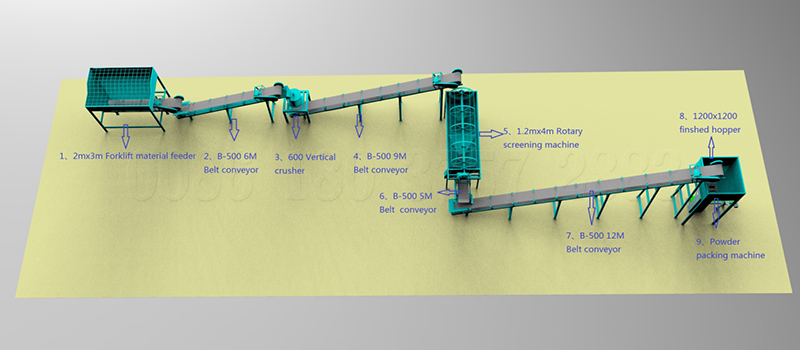 Which type of bag filling machines is suitable for your fertilizer plant among perfect Shunxin's automatic packing machines?
Shunxin manure packaging facility can be divided into many types that can meet your different demands. Whether you want to pack powdery fertilizer or granular fertilizer, we could provide automatic packing scales for your reference. In the next following contents, Shunxin recommends several types of fertilizer packing machines. For higher efficient production, you can assemble them on your organic fertilizer production line, bio organic fertilizer production line and compound fertilizer production line.
Hot sales fertilizer powder packing machine
Generally, if you want to pack powdery fertilizer, the machine may be blocked by the powders. However, Shunxin advanced fertilizer powder bagging machine avoids this disadvantage. We employ delicate designs for manufacturing the fertilizer packaging scales so that the powdery products will not block the hopper of fertilizer bagging machine. What's more, it is suitable for you to use it for some other industries, such as, sugar making factory, salt packing plant, etc.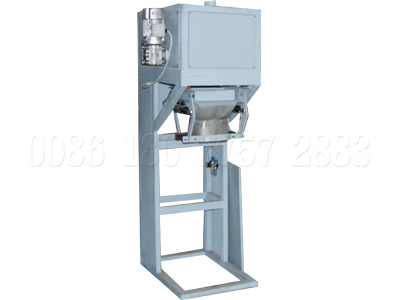 Powdery fertilizer packing machine
Model: SXH-50
Function: packing and weighing materials
Weight: 500kg
Voltage: 380v
Packing Speed: 3-4bags/min
Degree of Automation: fully automatic
Popular organic cow dung fertilizer packaging machine
Shunxin organic fertilizer packaging machines have the function of automatic filling and sealing. Thus, it can help you to save the number of labor and reduce the labor intensity. What's more, the core control program of this machine uses the PLC system design guide, which enhances the weighing accuracy. In a word, equipped with a packing machine in your cow dung fertilizer making line, the production efficiency in your fertilizer plant will get great improvement.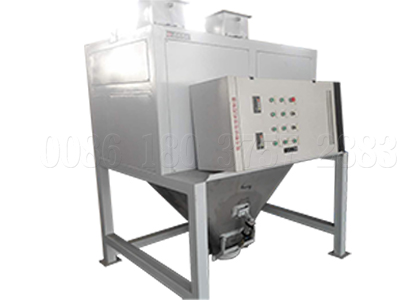 Manure Fertilizer Packing Machine
Model: SXH-50
Function: packing and weighing materials
Weight: 500kg
Voltage: 380v
Packing Speed: 3-4bags/min
Degree of Automation: fully automatic
Compost packing equipment for sale
It employs the totally enclosed design and has several ports for adsorbing dust, which makes sure a clean packaging environment. With the features of high speed and measured accurately, our compost packing equipment gets widely praise from all the customers. In addition to, the compost packaging scale can be used to all kinds of compost fertilizer. Besides, we also have commercial organic compost fertilizer making line for you.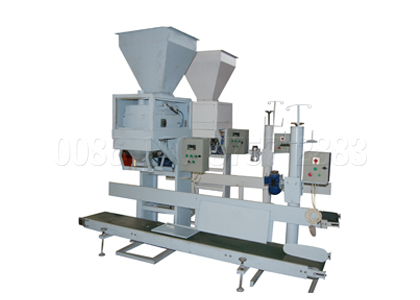 Compost bagging machine
Model: SXH-C100
Function: packing and weighing materials
Weight: 800kg
Voltage: 380v
Packing Speed: 5-8bags/min
Degree of Automation: fully automatic
High-Tech granules bagging machine
Manure automatic bagging scale is divided into double bucket packing scale and the single bucket packing scale. And their quantitative precision of the machine is 2‰, which is the most accurate among the same machinery. Especially, the automatic bag-sewing system can help you sew the filled bags conveniently. Due to the characteristics of easy installation and convenient maintenance, our clients usually give high praise to Shunxin's manure fertilizer granules bagging machine. For your organic fertilizer granules making business, Shunxin bag filling machine can highly improve your production efficiency.
Here, it is worth mentioning that if you want a higher fertilizer manufacturing efficiency, our robot palletizer might be a good choice for you.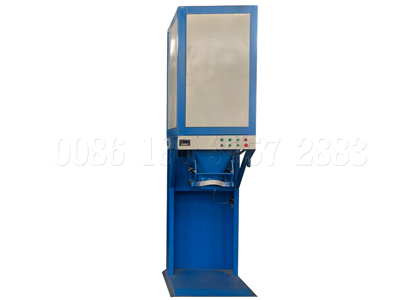 Single Bucket NPK Fertilizer Packing Machine
Model: SXH-A50
Function: packing and weighing materials
Weight: 600kg
Voltage: 380v
Packing Speed: 3-4bags/min
Degree of Automation: fully automatic
What are the distinctive designs of fertilizer packing scales for your fertilizer production line?
Commonly speaking, a complete fertilizer packing line is composed of four parts: automatic weighing machine, conveyor, bag sewing machine and automatic controlling box. The rational design and integrated structure ensure that the whole procedure of fertilizer manufacturing is in a state of efficient operation. Shunxin fertilizer bagging equipment is removble, hence, you can randomly move it to the different fertilizer making lines. What's more, both the speed of conveyor and the weight of packing are adjustable according to the condition of production.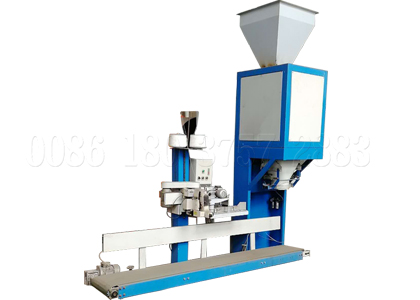 Fertilizer Bagging Equipment
Model: SXH-C100
Function: packing and weighing materials
Weight: 800kg
Voltage: 380v
Packing Speed: 5-8bags/min
Degree of Automation: fully automatic
Four favorable features of Shunxin fertilizer packing machine
Wide application. Shunxin bagging machinery could widely adopt to fertilizer packing, chemical materials, rice, and fodder.
Various types. We have single bucket packing scale, double bucket packing scale, even the many-buckets packing scales. they could meet the requirements of small, medium and large capacity.
High accuracy. Shunxin quantitative manure packing scale can reach up to 2‰ accuracy.
Memory function. Our packaging scale can record the numbers and the total weight of bagging. Shunxin manure packaging scale could finish automatic labeling, which could help you save labor.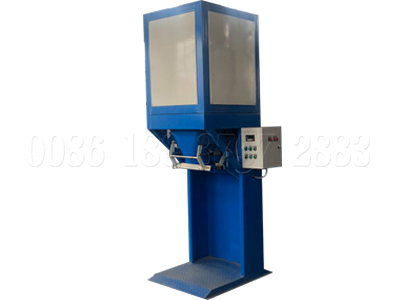 Single Bucket Fertilizer Packaging Machine
Model: SXH-A60
Function: packing and weighing materials
Weight: 600kg
Voltage: 380v
Packing Speed: 3-4bags/min
Degree of Automation: fully automatic
How does the fertilizer packing machine work for improving your fertilizer making efficiency?
To finish the weighting and packing fertilizer, Shunxin fertilizer packaging equipment needs undergo these procedures: materials weight, manual assistance put the bag, unloading and packing automatically.
First of all, when the conveyor transports the materials into the stock bin, through the weighing senor, weighing instrument and weighing transmitter, PLC will automatically control the packing machine to open the feed port until the weight reach the standard.
Then there needs a labor to put the bags under the unloading port.
After materials packed, the machine will automatically sew the fertilizer bags. In the end, the conveyor will deliver the packaging fertilizer to the finished products area.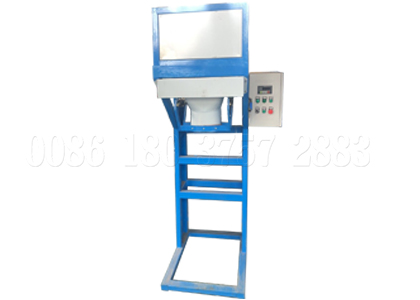 No-bucket Fertilizer Bagging Machine
Model: SXH-B10
Function: packing and weighing materials
Weight: 400kg
Voltage: 380v
Packing Speed: 3-4 bags/min
Degree of Automation: fully automatic
Auxiliary machines recommendations for your bagging plant to equip with the packing scale
Starting a bagging plant, it is more convenient for your to equip some other machines with the fertilizer bagging equipment. Shunxin has fertilizer palletizer and sewing equipment for you. These two equipment can help you sew the packed fertilizer products conveniently and rank them efficiently.
The sewing equipment is often installed after weighing and discharging. You can sew the fertilizer bags directly and automatically. This machine highly improves your fertilizer packing efficiency. And the fertilizer palletizer is mainly used for rank the packed fertilizer bags conveniently. When fertilizer packing process is finished, this machine can grab the fertilizer bags automatically and place them well. In a word, for you professional and commercial bagging requirements, these two machines can help you improve the efficiency.
How does the fertilizer palletizer rank the fertilizer bags well?
Necessary maintenance for you to prolong the service lifetime of fertilizer packing machine
Before using the machine, you first have a comprehensive knowledge about Shunxin's bagging facility and read carefully about the technical instruction.
When you want to change the materials and the quantitative weight, please find the experienced person to set the statistics again.
In case the dust influences the work of the packing equipment, do not always open the controller's door.
Regularly inspect the weighing sensor to make sure the measure accuracy.
To clean the fertilizer bagging facility in time, especially after the powdery fertilizer packing.
In the process of working, if there is any abnormal phenomena, you should stop the fertilizer packaging equipment immediately.
Fertilizer packing machine works for packing the fertilizer products
Attractive price of Shunxin high-quality fertilizer packing machine
Shunxin is a professional fertilizer machine supplier. We provide automatic quantitative packing equipment at factory price with high efficiency. For your different packing requirements, we have different bagging equipment. They have different prices because of different packing capacities. For example, the double bucket automatic packing scale is a little expensive than the single bucket.Because the double bucket packaging scale has larger capacity than the single one. Besides, the powdery fertilizer bagging equipment are also more expensive than the granules packing facility. There is a belt inside the fertilizer powder weighing bucket for avoiding blocking. Under the same quality, Shunxin's manure packing facility is the factory price. Meanwhile, if you equip with some other auxiliary equipment, we may provide you discount.