Pellet production line made by Shunxin Heavy Industry
Common speaking, the pellet production line means to make the raw materials into fertilizer pellet. Shunxin Heavy Industry as one of organic granular fertilizer manufacturer produces many different pellets making equipment. Such as: rotary drum stirring granulating machine, disc granulator, double roller extrusion granules making machine and rotary drum granulation facility. Of course, the capacity of granulation production line varies with different fertilizer making machine configurations. What's more, all fertilizer making machines for pellet production line are developed and produced by our company. They are easy to operate. And it is saving energy and durable, so we can promise their good quality. What's more, you can enjoy low price and good after-sales service.
Shunxin various complete pellet production lines for sale
Shunxin is famous for making high quality machines for the fertilizer manufacturers. More than 20 years professional manufacturing experience, our products are popular with the clients from overseas. With its own factory, Shunxin has been insisting to design and produce the facility by itself. Thence we provide the EXW price for you. With the variety of the technology and the demands of customers, we are continuing to update the fertilizer production machines for manure pellet making. At present, Shunxin can produce many types for your reference such as: the small pellet production line, cow dung fertilizer granules making line, food waste recycling line. Besides, it is also available for you to form a vermicomposting producing line with Shunxin machines. You can choose the most suitable line from Shunxin.
What are the types of pellet production line in Shunxin Industry?
Shunxin industry has researched many kinds of pellet mill production lines. The types of pellet production line vary with the different raw material and production scale. For example:
The cow manure pellet manufacturing line
Cow manure pellet manufacturing line takes the cow dung as the main raw material. Through the main procedures of fermentation, crushing, mixing, granulating, screening and packing, the cow dung pellet fertilizer will be finished. If the cow dung contains large moisture, you should install a dewatering machine before fermentation.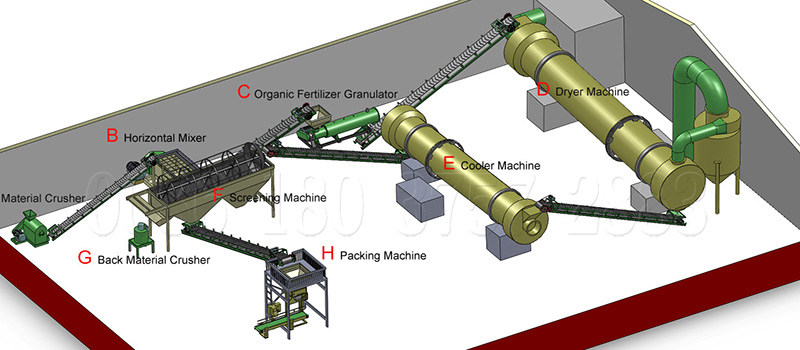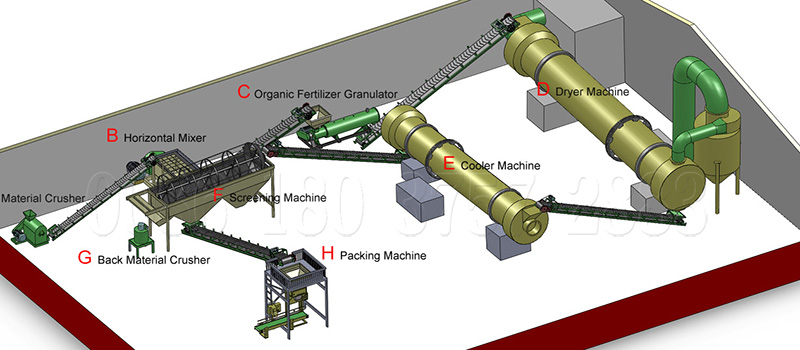 Chicken manure pellet production line
Chicken manure is common fertilizer. In the past, most of them are abandoned and do harm to our environment. Now with the development of technology, there are many machineries for processing the chicken manure deeply. Shunxin keeps up with the demands of customer and produces a series equipment to make chicken manure pellets. The moving type compost turner is for fermentation. The new type vertical crusher is a kind of adjustable crusher machine, widely used in organic fertilizer crushing. The disc mixer is a special mixer for fertilizer industry, with the characteristics of convenient operation and uniform stirring. The double roller extrusion granulator is the key equipment for making chicken manure pellet.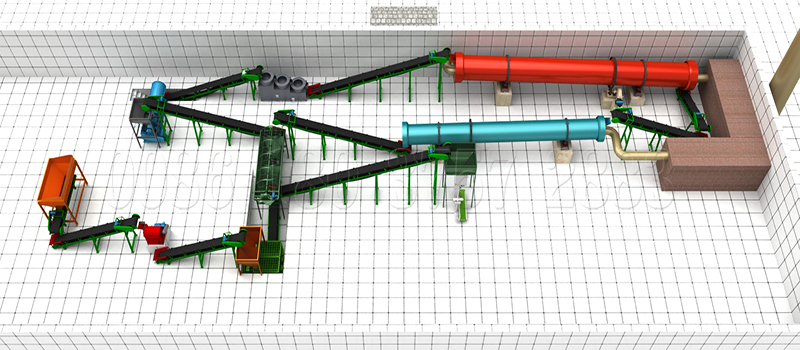 Biomass granule fertilizer making line
Generally speaking, biomass granule fertilizer making line belongs to bio fertilizer pellet production line. Nowdays, the biomass pellet manufacturing line is widely accepted to plant which take the bio waste as the main raw materials to make fertilizer. In fermentation process, you should notice the proportion of the raw materials and microbial agent.
Compared to some other fertilizer production lines, it cost you less in the small scale pellet fertilizer production line. With simple configuration of main fertilizer making facilities, such as granulator, mixer, and packaging machine, you can produce the granular fertilizer in your small plant.
How to make granular fertilizer when you facilitate a pellet production line?
Generally speaking, making granular fertilizer need the following 7 procedures. They are materials crushing, fermentation process, mixing, granulating, drying and cooling, screening and packing. Therefore, in order to make efficient fertilizer pellets. A complete pellet production line contains the following main facilities:
Fertilizer crusher
Shunxin semi-wet material crusher is a new high efficiency single rotor reversible crusher. It uses high-speed rotating blades and the crushed fiber has good particle size. What's more, it is widely used in pellet production line like the straw pellet production line and chicken manure pellet production line.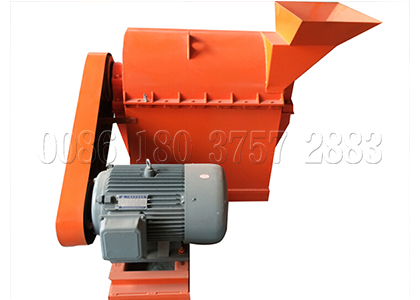 Semi-wet Material Crusher
Model: SXSF-60
Capacity: 1.5-3t/h
Power: 30kw
Comminution Size: 50mesh
Overall Size: 1300*1450*1300mm
Fertilizer turning machines in fermentation process
The groove type compost turner can be used for the fermentation of livestock manure, sludge and garbage, filter mud from sugar mill, worse slag cake and other organic waste. The spans can be between 3 and 30 meters and the height can be 0.8-1.8 meters.
Mixing equipment
Our double shafts horizontal mixer, generally used after automatic batching facility, uses a pair of screw shafts with opposite rotating to stir uniform, making a good preparation for the next granulation process.
Fertilizer granulator
The new type organic fertilizer granulator fully uses high speed rotary mechanical agitation force and the resulting aerodynamic force to make granular fertilizer. By the method, the granulating rate is high and the granule is more beautiful.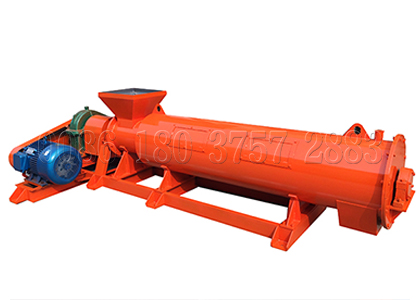 New Type Organic Fertilizer Pelletizer
Model: SXJZ-600(can be customized)
Installation Angle: 2°-2.5°
Moisture of Feeding Materials: 20%-40%
Size of Feeding Materials: 50 mesh
Dimensions(mm): 4100×1600×1150
Capacity(t/h): 1-1.5
Fertilizer dryer and cooler
Shunxin rotary drum drying and cooling machine could meet your demands. It not only has large capacity, but also it has features of energy consumption low and stable operation.
Screening machine
Our rotary screening machine with screening capacity of 1t/h-20t/h, is a new type of self-cleaning screen special equipment. It is widely applicable to sieving of various solid materials with particle size less than 300mm.
Packing equipment
After all the above process finished, there are single or double bucket automatic packing scale for your choice. You can use this bagging machine to pack your pellet fertilizer.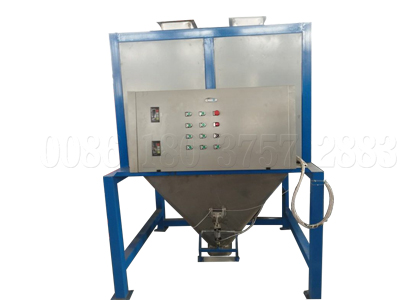 Double bucket fertilizer bagging machine
Model: SXH-C100
Function: packing and weighing materials
Weight: 800kg
Voltage: 380v
Packing Speed: 5-8bags/min
Degree of Automation: fully automatic
In addition to the above machines of pellet production line, we have many different specifications products for your reference. Hence, if you want many other information, please contact us any time.
Excerpt for the above main machinery, Shunxin also provides the auxiliary equipment such as: the conveying equipment, solid-liquid separator machine, robot palletizer, and rotary coating machine. Here are all kinds of types for you to select.
Reasons you choose Shunxin as equipment supplier for fertilizer pellet production line
We have professional R&D team to design and produce the pellet making machine.
Shunxin obeys the advice of customers to manufacture the most suitable products.
We directly sale the equipment of pellet production line to our clients without the third party.
We can provide the machines of a complete pellet production line,
Here you will find the most favorable price of pellet manufacturing line. There are also high quality of pellet making machines. Welcome to leave your information or you can directly contact us.