High reputation fertilizer sifter machine from Shunxin Heavy Industry
It is a necessary fertilizer equipment to fertilizer production plant, which can help you improve the finished fertilizer quality. In general, fertilizer sifter machine is to select your fertilizer that does not meet the requirements of quality. Hence, its main function is to deliver qualified fertilizer into next procedure and return unqualified fertilizer to process again. At present, Shunxin produces two kinds of fertilizer screening machine: rotary drum screening machine and vibratory sifter. Furthermore, both of them is suitable to organic fertilizer production and compound fertilizer manufacturing.
With the features of high screening efficiency, low noise and convenient maintenance, our clients give high praise to Shunxin fertilizer screenner. So, if you have interest, just feel free to contact us in your spare time.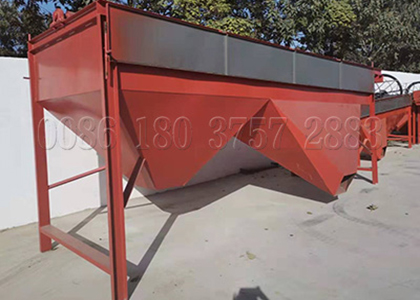 Wide application vibrating screen machine for sale
Let us firstly talk about the vibratory separator. Shunxin vibrating screen design adopts the cylindrical eccentric shaft oscillator and the partial block to adjust amplitude. Furthermore, it has the characteristics of long materials screening line and many screening sizes. Thus, there is advantages of strong vibration force, strong durability and reliable structure. As for the application, it is wider than fertilizer rotating drum screen machine. Except for compound and organic fertilizer, you can use Shunxin vibratory sifter to mining industry, building materials, energy and chemical industry.
vibrating screen machine
Model: SXZS1×3(can be customized)
Power(kw): 1.5
Dimensions(mm): 3400×1500×2700
Screening Area(m²): 3
Capacity(t/h): 3-5
Highly screening efficiency rotary screener for sale
As for rotary screener, it is a new type of self-cleaning screen special equipment. Shunxin rotary screener can perfectly sieve various solid and powder materials with particle size less than 300mm. Moreover, based on integrated structure, it is easy to operate and maintenance. The company designs 3 discharging ports, respectively for discharging powder, little granules and qualified fertilizer pellets. You can assemble our fertilizer sifter machine in 1-20 t/h fertilizer manufacturing flows.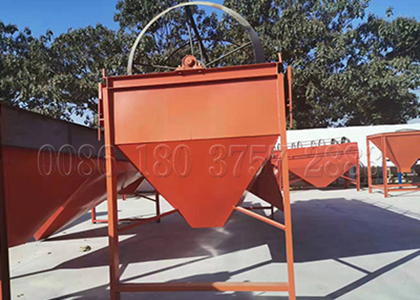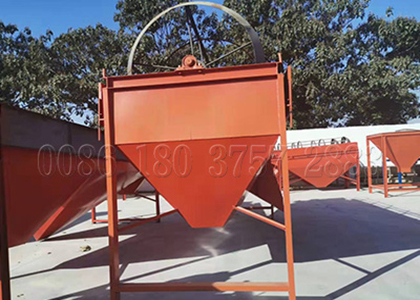 rotary drum screening machine
Model: SXSG-1540
Powder: 5.5kw
Reducer: ZQ350
Drum Speed: 16r/min
Capacity: 5-8t/h
Color: red (supporting customized)
What is the working process in Shunxin fertilizer rotary screening machine?
After switching on the rotary screening machine, the conveyor feeds fertilizer powder or pellets into the fertilizer sifter. Then the feeding materials will move forward in the cylinder by the screw stirring force. Next, according to different demands, the sieve will screen fertilizer materials under the force from rotary cylinder rotating.
Taking granular fertilizer as an example, the rotary drum screening machine will firstly separate the powder, which will be returned to fertilizer pelletizing machine. Secondly, the unqualified little fertilizer granules will go back to fertilizer crushing equipment. Finally, the finished granular fertilizers are sent to fertilizer coating machine. However, if you do not assemble the fertilizer coating equipment, the belt conveyor will directly ship your qualified fertilizer into fertilizer packaging facility.
How stunning advantages Shunxin vibratory separator machine and rotating fertilizer sifter machine have?
Large capacity. The company fertilizer rotary drum screening machine could separate your fertilizer 20 t/h.
High screening efficiency. Shunxin increases the device of plate cleaning screen in fertilizer screener. So, however your materials are sticky, there will not materials residue leaving on the trommel drum screen.
Low noise. With reasonable design in structure, the volume has a better control.
Small amount of dust. Our experts design a dust collector for fertilizer sifter. Hence, there will be a good environment for your labors.
Long service life. For providing longer service to Shunxin customers, we employ circular flat steel as the main materials in machine making. Thus, the high quality steel promises the long using life.
Convenient maintenance. Shunxin engineers summarize a detailed operation instruction for you.
What tips you should pay attention to about Shunxin fertilizer sifter machine?
Generally, all fertilizer equipment manufacturers will prepare an installation and operation instructions. However, based on more than 30 years' experience, Shunxin engineers find two details you need to pay attention to.
For one thing, you should install rotary drum screen machine and vibratory sieve machine at a flat land. Then, there should be a certain installation inclination angle. In general, it is suitable between 3-5 degree, which is availed for the materials going ahead in the cylinder.
For another is about the screen of rotary or vibratory sifter machine. Compared with other parts, the screen is the easiest to destroy. Therefore, in case of influencing the normal production, you must check and clean at a regular time.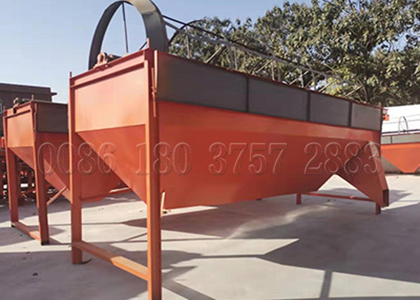 fertilizer rotary screener
Model: SXSG-1560
Powder: 5.5kw
Reducer: ZQ350
Drum Speed: 16r/min
Capacity: 5-10t/h
Color: red (supporting customized)
Where you can find the best rotary screener and vibrating screen manufacturer in China?
If you do not make decision to choose a suitable fertilizer sifter machine manufacturer, Shunxin will be your reliable cooperation partner. Founded in 1987, Henan Shunxin Heavy Industry Co., Ltd. is located in Longgang Development Area, Xingyang City, Henan Province, China. Furthermore, the company is a leader in fertilizer equipment industry of China. So, Shunxin fertilizer screening machine is very popular to clients from India, Austrialiar, America, Egypt, Russia, etc.
Over the past 30 years' development, there is organic fertilizer production machine like composting machine, mixing machine. Moreover, there is compound fertilizer equipment like npk compound granulator, double roller pelletizer, dap fertilizer machine, bb fertilizer making equipment. Besides, you can find perfect fertilizer auxiliary equipment: fertilizer dryer and cooler, coating machine, fertilizer bagging equipment, batching machine, dewatering machine. Having interest, please contact us in time. Shunxin is always here waiting you visit our factory.