Mini manure management plant in Kenya.
The mini manure management plant is an organic fertilizer production plant for small scale farm owners. And you can turn various animal manure and other organic materials into fertilizer in this plant. Here has the real case for your reference, our Kenya customers bought a mini organic fertilizer production line for their farm yesterday.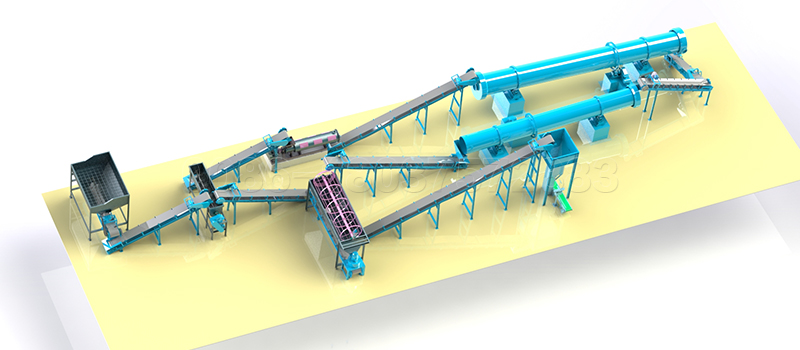 The manure management in Kenya case introduction.
Now, we will introduce the detailed small scale manure fertilizer production plan in Kenya for you. If you are interested in setting up an organic fertilizer manufacturing plant for manure disposal, you can contact us.
What raw materials do Kenya customers want to process?
Firstly, A necessary condition for the establishment of an organic fertilizer plant is to have sufficient raw materials. For our customers in Kenya, their raw materials include: Rabbit waste, plant waste from farm and local market, compost from deep litter (poultry and pigs), pigeon poop, some goat and cow dung. But if you have poultry farm, you can use your farm manure to produce organic fertilizer.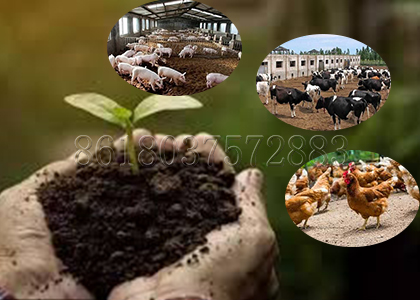 How much space is needed to build a mini manure management plant in Kenya?
Generally speaking, it takes about 1,000 square meters to build a small organic fertilizer plant with an annual output of 50,00 tons. But according to your production capacity, the precise space size will be slightly different. For example, our mini manure fertilizer production plant covers about 900 square meters in Kenya.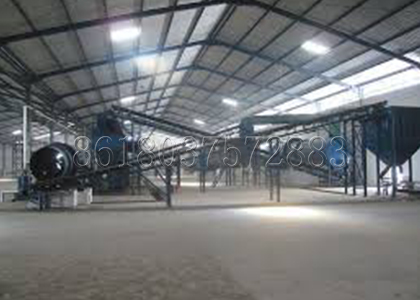 The best machines in Kenya for manure management.
3 t/h organic fertilizer production line in Kenya has 10 machines. They are manure dewatering machine, small compost making machine, vertical grander, fertilizer blender, manure pellet machine, rotary screening equipment, drum dryer and cooler machine, single bucket automatic bagging machine and belt conveyor. In the production process, you can use these machines process manure into powdery organic fertilizer, then using manure pellet mill to produce fertilizer granules easily. After packing, you can sell organic fertilizer to make more money.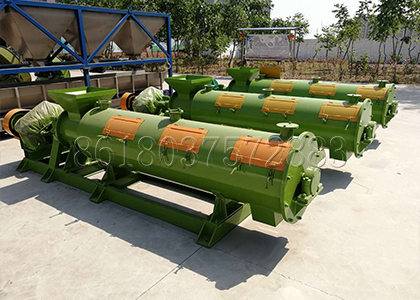 How many people do Kenya customers need?
In the small organic fertilizer production line, our customers only need 3-5 workers to help them deal with manure.
What is the setting up a small organic fertilizer production plant price?
After learning the production process, you may be want to know the cost of building a small scale organic fertilizer manufacturing plant. So, we will talk about it.
Setting up a mini organic fertilizer making plant needs to buy or lease a site, buy machinery, etc. And if you do not have raw materials, you also need to buy raw materials. In short, building a fertilizer factory requires a certain cost and usually 60000-100000 US dollars. And the different machines prices will be different. But in our company, all machines prices are EXW (ex-factory price) and we will give some discounts during the event.